Love your clothes and always learn to know more about what you are wearing! That's the new mantra for sustainable and ethical fashionistas. 
You must be wondering why Tickled Pink is talking about sustainable fashion, it's not a unique topic. But it's also a topic which is not much spoken about as it possesses a threat to fast fashion brands and the people related to it. 
Now, why should you be conscious about knowing the 'BTS stories' of lower price fashion products? 
Fast fashion is all about producing more and more products and selling them at a lower price. Fast Fashion brands have been associated with overproduction, waste, deplorable working conditions, and terrible environmental impact. 
Must Read : Single Line Paintings – One line, many emotions
Slow or traditional fashion usually has 2-3 collection cycles per annum (summer/spring collection and winter/fall collection). Fast fashion, on the other hand, produces 50+ collections in a year whereas ultra-fast fashion makers use real-time data to produce perpetually until the supply is rejected due to market exhaustion. 
One billion fast-fashion products are produced annually. All the textile waste and used products are dumped or incinerated in the landfills every second every day…
We are not being kind to our environment. 
Since the collapse of the Rana Plaza garment factory in Bangladesh in 2013, the fashion industry's interest in sustainable and ethical fashion has grown tremendously. 
The Rana Plaza Factory in Bangladesh where most of the fast-fashion brands manufacture their products collapsed in 2013, killing 1183 and injuring many more. They were not provided with proper working conditions and no safety benefits were given to them.
Now, who wants to wear/buy the products made by someone who was not even paid enough for it? 
And the risk of the lives of garment factory workers around the world is not the only concern. The clothes we wear also exploit natural resources.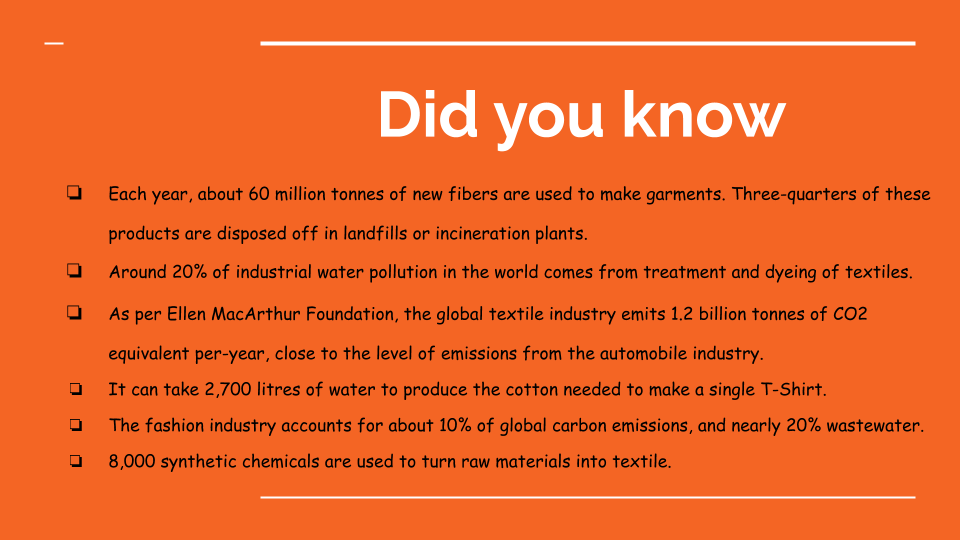 There is still hope if we all act a bit more responsibly.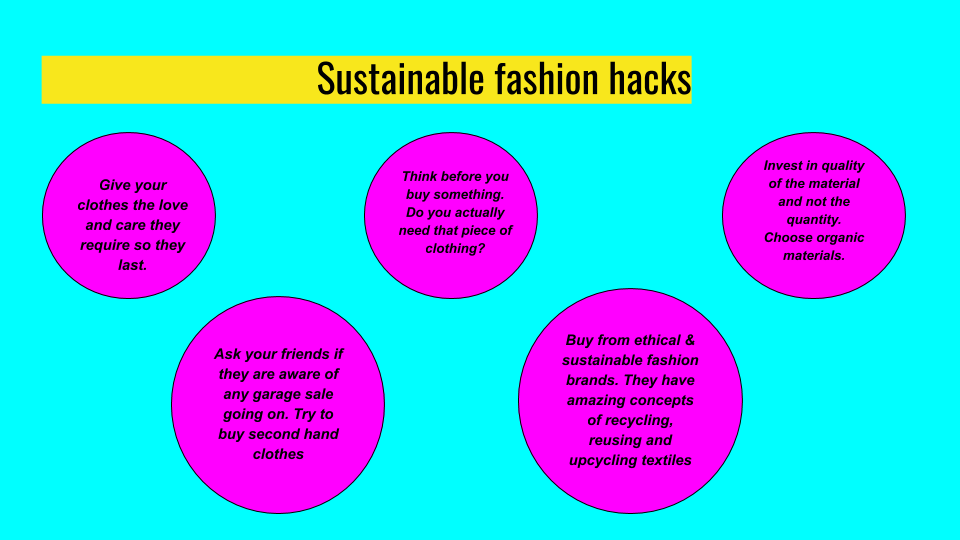 Some of the sustainable fashion brands in India are: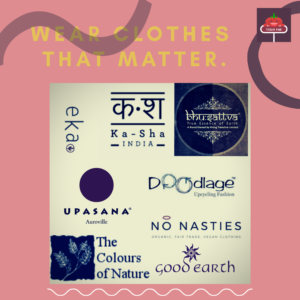 While we are doing our bit the government is also taking small but effective steps towards sustainable fashion. 
The NITI Aayog's forum of the North East is looking to use and promote bamboo charcoal fiber in the fashion industry. Similarly, Khadi and Village Industries Commission (KVIC) is promoting khadi products. 
Look, I said there was hope!
Go ahead and ask brands about how your product was made? Where was it made and who made it?
Let's not make sustainable fashion a not so spoken about topic.
#whomademyclothes 
About the author:
Dhruvya is a fashion designer and is currently pursuing M.Sc. in Fashion Business(London, UK). After much research on sustainability, she has been able to change her lifestyle and wardrobe. She believes in minimalism and wants people to make conscious purchases, which can be used in multiple ways.