At first glance, people often ignore Vietnam for their vacationing. As either, they don't find the points of interest there or get unable to find a perfect guide for traveling to Vietnam. Here is the perfect Vietnam travel guide to embrace your next holiday plans and to compel for visiting Vietnam. Though everyone has a unique perspective with their holiday destination, Vietnam has most of any trip one can make.
Vietnam is truly blessed with diverse landscapes, which serves you from morning to night with different experiences. Vietnam honeymoon packages are both, compelling and exotic. The land belongs to varieties of cultural complexities and natural beauties. The place is enriched with unforgettable experiences everwhere. Along with the ancient temples and cultures, culinary is another superpower of Vietnam. Here is the tourists guide Vietnam to help you with the best experience in the country while traveling around –
Currency: Vietnam Dong i.e. VND is the official currency of Vietnam. USD is also widely accepted here.
Language: Vietnamese is the official language of Vietnam. But in large cities like Hanoi and Ho Chi Minh, English is also easily understandable.
Packing: You need not pack much for visiting Vietnam, as you can buy stuff from here. On the other hand, you need to have some free room in your luggage so that you can fill them in this tour. Don't forget to carry some quick-dry clothes.
Safety: Vietnam is generally a safe country to travel. Apart from a few scams, motorbike accidents are quite common. You need to be careful while having a motorbike ride.
Transportation: Wandering from one place to another in Vietnam is quite efficient with scheduled buses and trains.
As a complete Vietnam travel guide, let's move to explore some key attractions of this Southeast Asian country. Here we go –
Ha Long Bay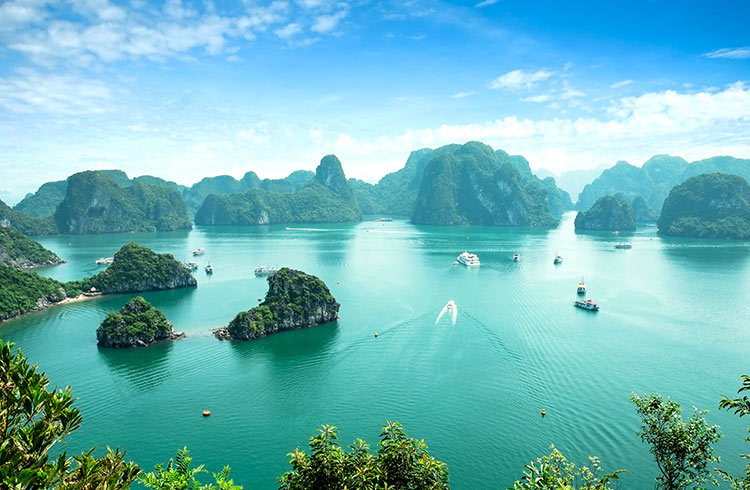 When someone talks about Vietnam, the first name hits the mind is 'Ha Long Bay'. This is the first thing that you must visit in this trip. This looks like a fantasy with green water and limestone rocks. There are bewitching caves and grottoes. Lakes and sinkholes are not only exciting but also fascinating. The amazing formations of islands are crafted naturally that will blow your mind.
Ho Chi Minh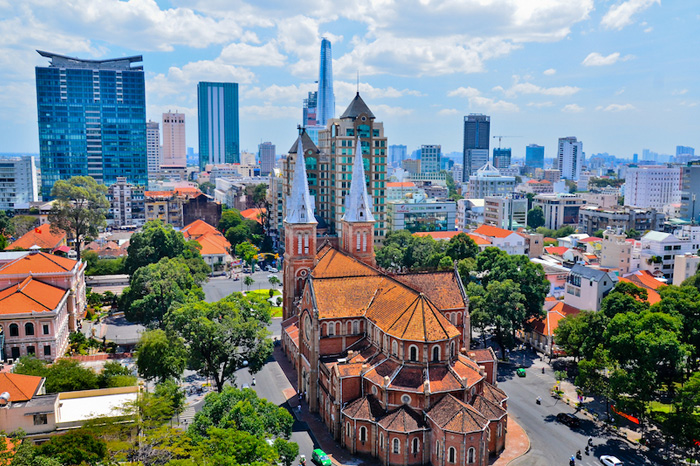 Ho Chi Minh has located nearby Siagon River and a great attraction of Vietnam. This is the largest city of the country and it was serving as the capital at the Vietnam War. This is a perfect blend of modern and historic attraction. Vibrant shopping and dazzling nightlife are other attractions.
Also, read Why Croatia Is A Cerulean Paradise
Hanoi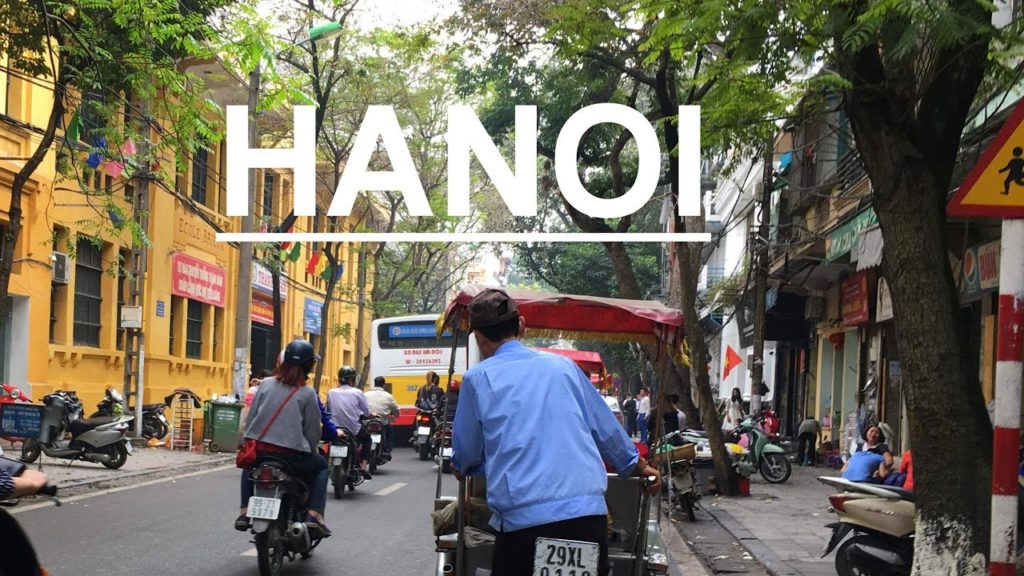 Hanoi is the capital city of Vietnam which has many reasons to be visited. You can enjoy an open-air museum that will showcase you the memories of the Vietnam War. Tourists can wander around the busy streets. There are some great cafes to make your trip yummy.
Dalat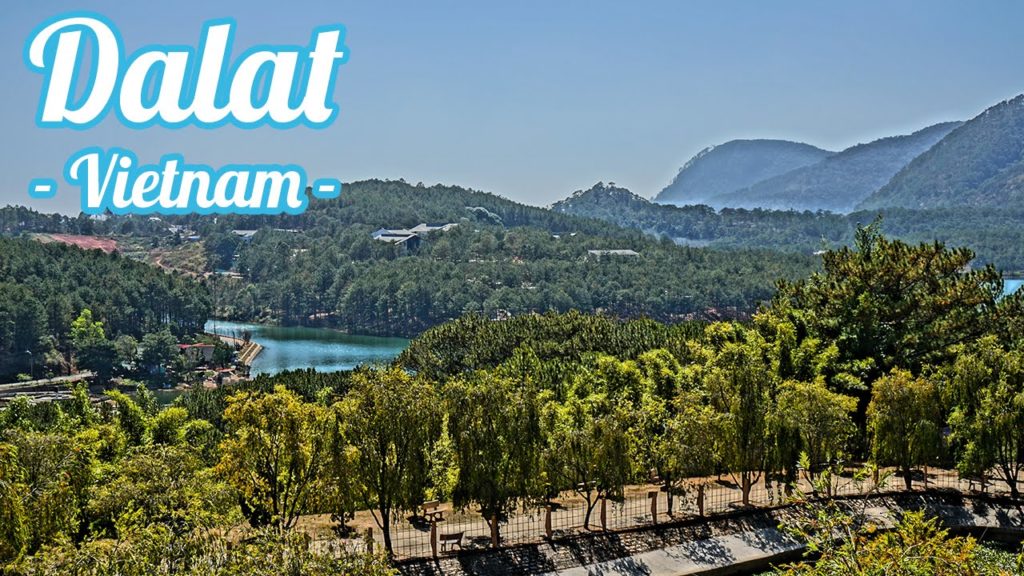 Here is another holiday retreat for your Vietnam trip that you should not forget to visit i.e. Dalat. This is a serene place that is located on Lang Biang. The climate is so soothing here as it is referred to the eternal spring. The colorful flowers and green valleys are the epitomes of its perfect weather condition.
Hoi An Town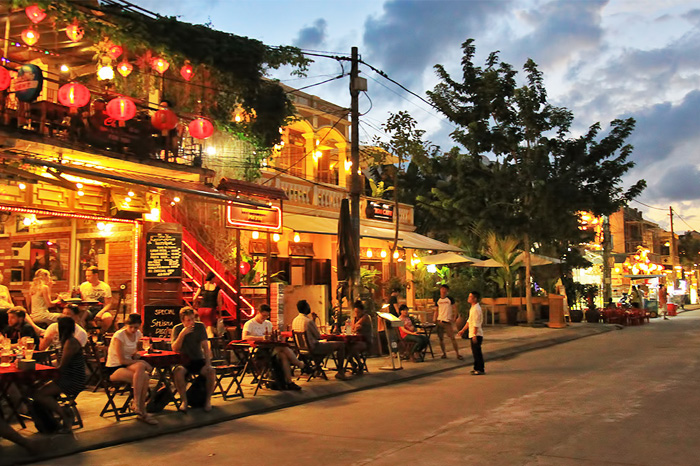 Hoi An is an ancient town, which has many places to visit and explore. You must see the vintage places and their amalgam with east and west traditions. There are Chinese temples as well as Pagoda, to reflect the old-time trends. The beaches are filled with serenity as there are fewer crowds of people.
My Son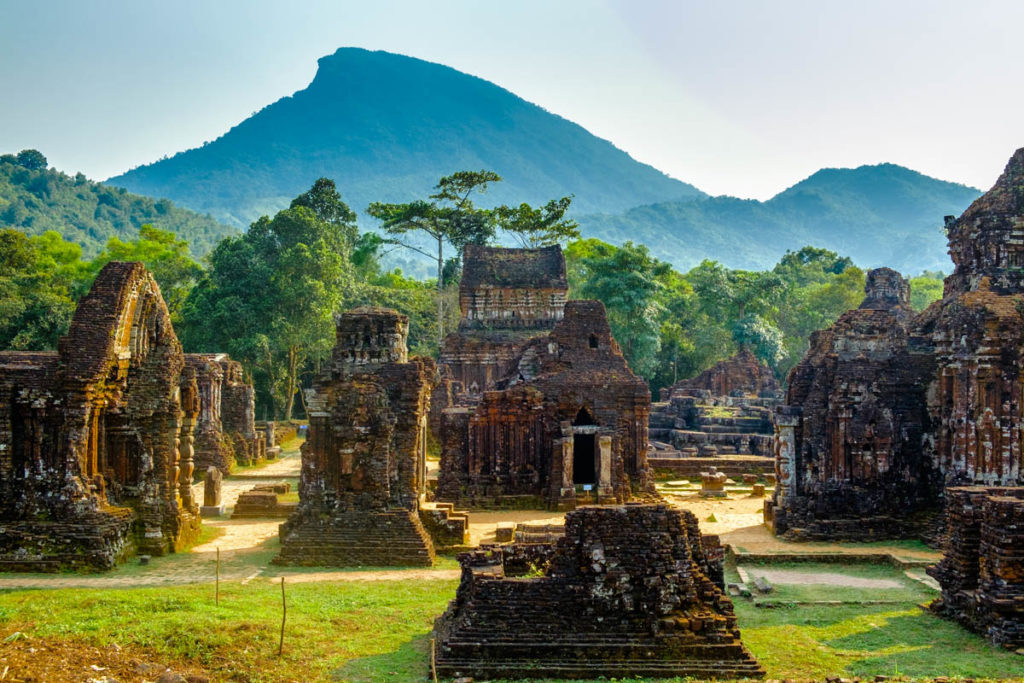 My Son is the sanctuary that carries immense historical and idyllic significances. This is here from the Champa Kingdom days, as erstwhile capital. The architecture is basically a temple, dedicated to Lord Shiva. The carvings are so perfect to reflect the architectural values of that time.
Hue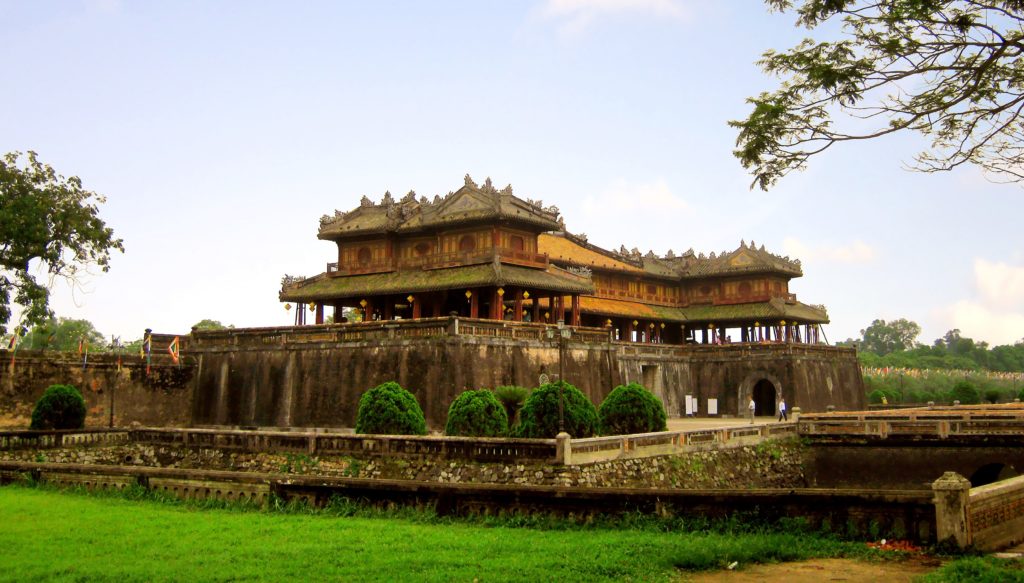 The Hue city has witnessed Vietnam and its changes with the times. This was the city, which tolerated most of the attacks of the Vietnam War. Though the city has coped up now, the museums, tombs, and buildings are still telling the stories. Additionally, there are many more marvels to visit and see on your trip.
Also, read What to Do When In Shanghai- The Black Sheep of China
The Perfume River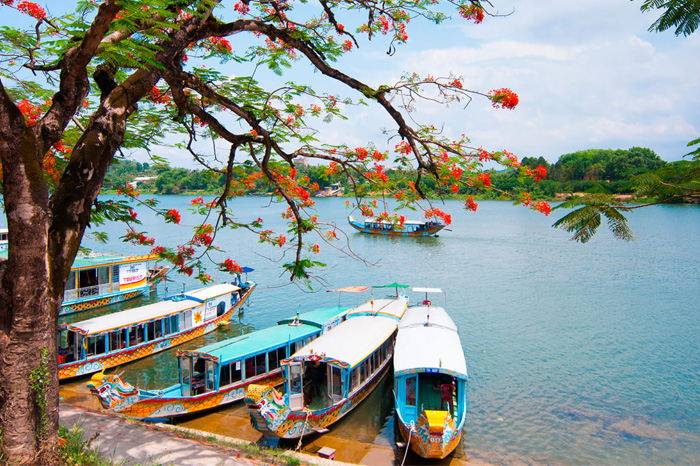 The meandering river is located in the Hue city, which is going to blend aroma in your Vietnam memories. There is plenty of flora and fauna that are located underwater. When you will come here in the evening to enjoy the sunset, the natural aroma will sensualize you.
Sapa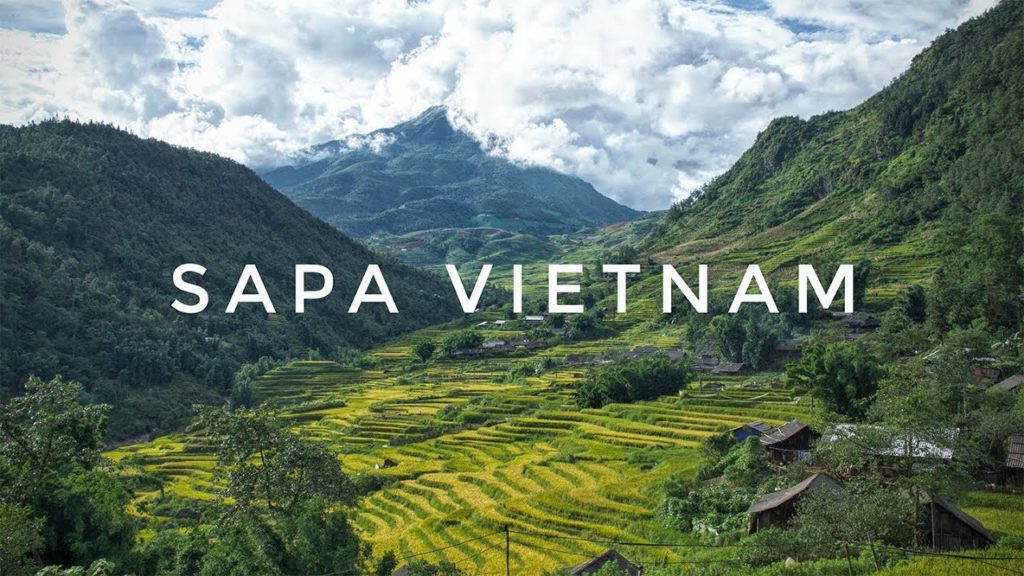 Sapa is a pictorial place with rice terraces and majestic mountains. This is also known as the roof of Indochina. The lofty hills are making the place more serene as well as scenic. The colorful countryside and the cultivation make the place more amazing for visiting. The cuisine, clothing and living style of local tribes are worth to see.
Nha Trang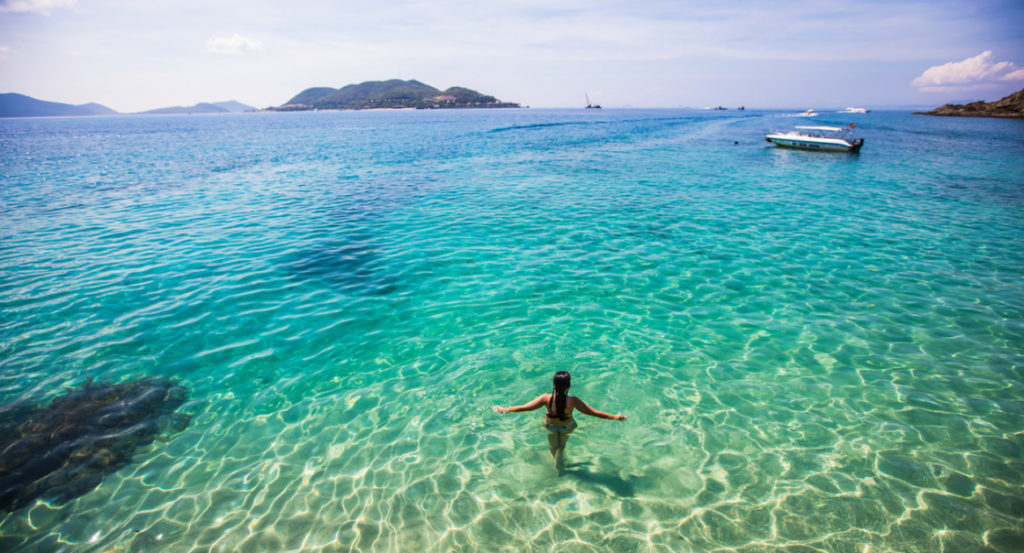 You must visit Nha Trang for your soul's rejuvenation as this has one of the most popular beaches in the world. This is a beautiful seaside resort city, located on a beautiful bay. Additionally, it serves great to the scuba divers with all the great experiences of the same.
Moving ahead with Vietnam travel guide, you need to know a few more things about the place before visiting –
This is the place of Buddhist shrines that are the great attractions of Vietnam trip.
You can join the vibrant festivals and ceremonies of the place that are the part from several years.
There are fine dining venues in Vietnam what are the best part of its bustling cities.
Final words
Vietnam has approx everything that a tourist seeks to explore. There are beaches and shrines to serve as a perfect blend of experience. Many couples are choosing Vietnam honeymoon packages for the most memorable moments of their times. The trip to Vietnam serves historical experiences along with the vibrancy of lives. After this tourists guide Vietnam, you are all set to explore the new experience with the awesome country.