As society is slowly adapting sustainability, handmade and handcrafted products are taking people by storm. Not only are they more creative, but they also have a longer shelf life and help local business communities grow together. 
Handcrafted products are surely on the expensive side but they encourage skilled laborers and also allow people with an ordinary 9-5 job to explore and create extraordinary opportunities for themselves.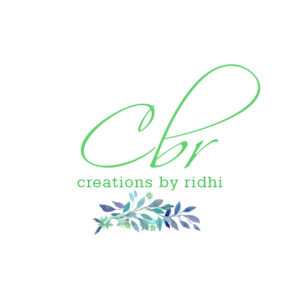 Tickled Pink spoke with one such person about her journey from a playschool teacher to an entrepreneur. Ridhi Gupta, the owner of Creations by Ridhi, had always been very passionate about crafts. However, as life happened, she got busier with college followed by a job and lost touch with her passion. She rightly quoted, "I was doing a job by chance and not by choice." 
Creations by Ridhi is a small business that provides unique handcrafted products for events and occasions, especially weddings. Though December-February is the peak time, the coronavirus pandemic has not heavily affected the business. Whether it's a big fat Indian wedding or a much simpler one in the house, every customer has their unique requirements and this drives Creations by Ridhi to make high-quality end products. 
What led you to found Creations by Ridhi?
I once gave a gift to a relative for their 50th wedding anniversary. She called me back the next day and to my surprise, she asked about the gift-wrapping rather than the gift itself. This incident made me introspect about what exactly was my passion. 
Consequently, I started quilling in my free time. Next, I made some quilled shagun envelopes and various frames. With my ideas and a renewed passion for crafts, I founded Creations by Ridhi in 2015. 
What are the most common items or pieces of jewellery ordered?
Floral or gota jewelry, giveaways like themed badges, gift hampers, accessories for bridesmaids, and other relatives are our most common orders. Apart from these, customers also order wedding decors and gifts for festivals which are mostly customized. 
How long does it take to get products delivered to customers?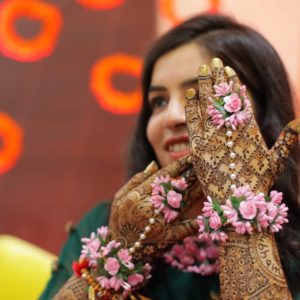 Every item is handcrafted so the days required to deliver the final product depend on customer needs. Typically we deliver the products within 15 days at max but it may take a little longer during wedding seasons. Therefore we urge our customers to place their order along with requirements well in advance.
What is your all-time favorite wedding trend?
I love vibrant decors used in wedding events and that's my all-time favorite wedding trend. There is also a high demand for customized gifts in the market because of destination and themed weddings. Creating customized giveaways or decors is another wedding trend I like as it makes my work more exciting.
Must Read Kristi's Key Lime Cookies- the authentic Florida flavour
How do you market yourself and how can a potential customer connect with you?
We showcase our handcrafted products in various exhibitions and also make the maximum use of social media platforms to reach a wider audience. Customers can connect with us via our  Instagram  page and our email gupta_ridhi92@yahoo.com. 
The good news is that Creations by Ridhi provides worldwide shipping! On that note, let's uplift our local businesses, support eco-friendly campaigns, and make this world a better place one day at a time.