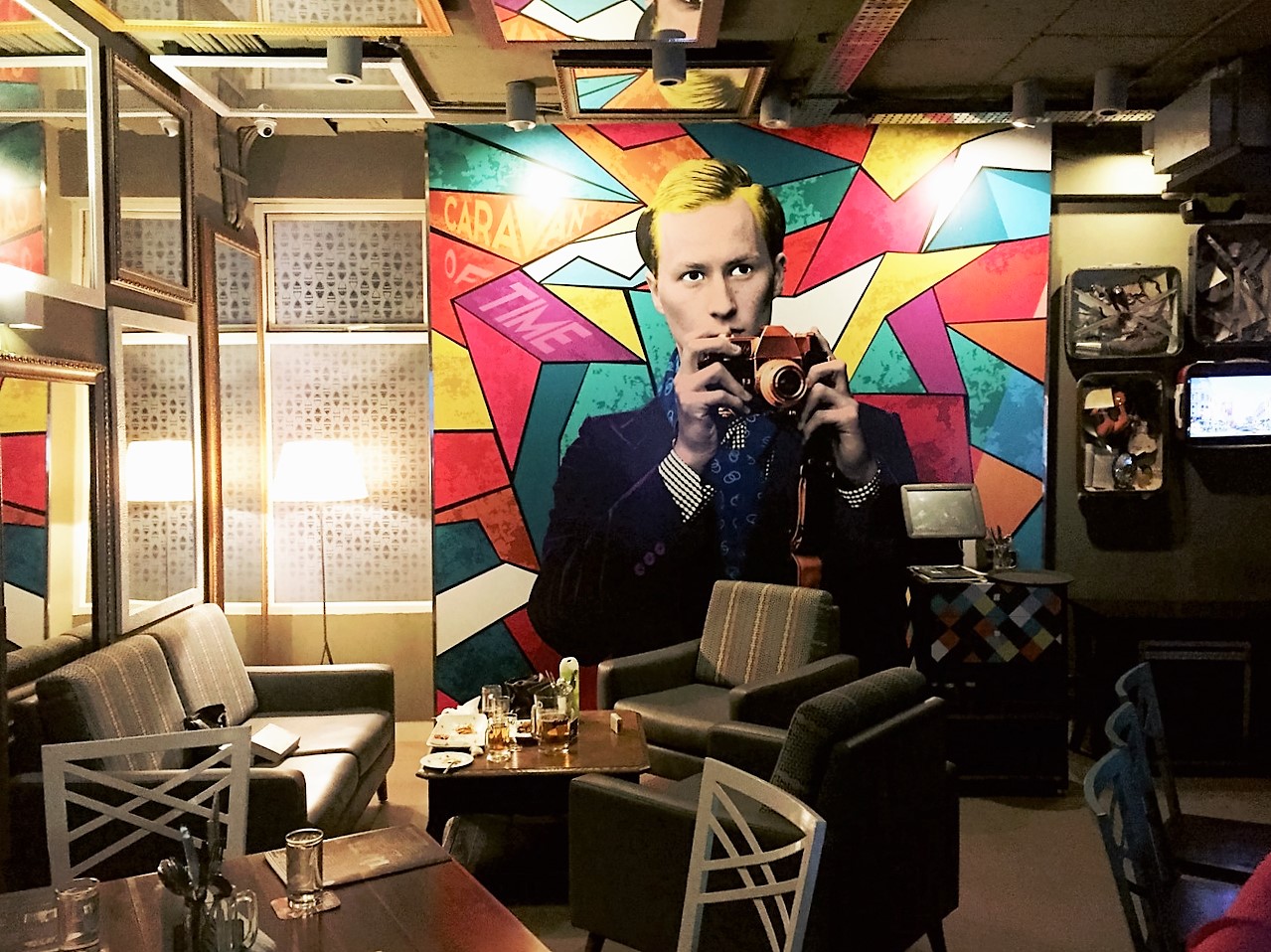 Life is a journey and not the destination, and The lost Caravan captures this essence perfectly. It joins the league of the best restaurants and pubs in Bangalore that are defined by their distinct character.
How, you ask me?
Well, because as the name suggests, it's themed around travel and journeys.
So what's so special, you may think?
You just enter Church Street with your friends or colleagues or even family, and want to have a good time that could account as a pleasant pit stop in your journey of life. You find
The Lost Caravan
right at the start of the street, on your right, (one of Bangalore's nearest bars and restaurants, right!) and decide to give it a try. What you will find is a beautiful experience loaded with conversations and talks over delicious food and drinks.
Your first impression?
As soon as you enter
TLC
 (Rooftop bar and restaurant), you will notice a section of watches which is mostly the waiting area,  (this is also
Avinash's
favorite section) and somehow you are transported to a different time and era. As you move inside and look around, you will find the décor, a marriage between pop art and travel, a heady mix.
Avinash says TLC is divided into three zones:
A zone
B zone, and
The Balcony (a name given to smoking zone 'coz according to him 'it's more than a smoking zone').
What are these zones? You will have to go check for yourself.
Oh! yes, the balcony will give you a striking view of Church Street which is bustling with beautiful people. (One of the best places in Bangalore for a romantic night out? You bet!)
How visually appealing is it?
As you select a table and glance around at the interiors, you will find writings on the walls and variety of travel related props. The zig zag AC ducts above have also been creatively modified to show maps on them.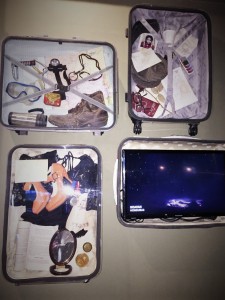 You will find suitcases of different travelers and can sneak a look into its contents.
What music will you hear?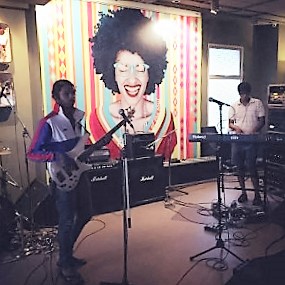 On a Friday evening you will witness Karaoke and you can even get vocal with your buddies. On a Saturday you will witness live bands performing.
On other days you can tap your feet to genres like pop, retro rock, commercial and jazz.
What will you drink?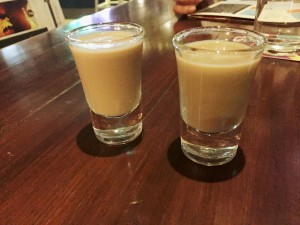 Their cocktails are a-mazing and you can order alcohol in cool hip flasks
And soon they will be offering 'home made liqueurs'. Yes, they will be making their own liqueurs.
Like the one above- It is a coffee liqueur made ONLY in
TLC
.
Among non-alcoholic beverages, the green apple fizz is the fast selling one.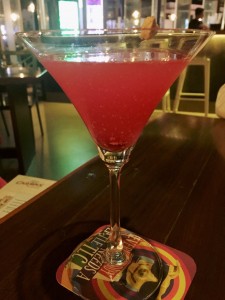 What will you eat?
Their menu is pretty interesting with a variety of delicious food. We had their chicken topped nachos and chicken lollipop and absolutely loved it.
Their other specialties are Highway man grill chicken, Pulled pork samosas, and Crab and Mackerel cakes.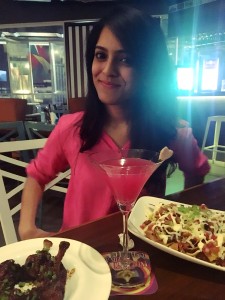 You want to watch Sports?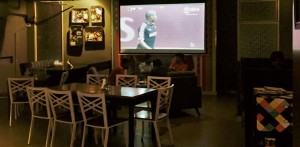 There is provision for that too.
What if it is too crowded?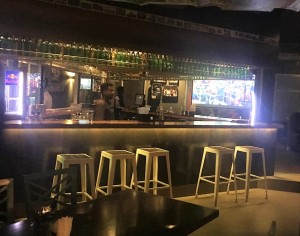 Avinash says the bar is also uniquely designed. It is triangle, island shaped and accessible from all sides. So you can sit or stand around all three sides of it.
Now you wonder who is this Avinash that I keep mentioning…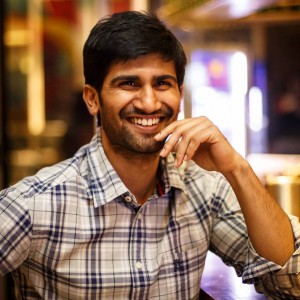 An engineer and a young restaurateur, Avinash Byanna is the owner of The lost caravan.
The 28 year old handsome, young and a much sought after bachelor (Yes ladies, you've got to meet him to believe it's true) has made his father, who owns a chain of liquor stores himself, proud.
TLC
stands out in experience because of Avinash's vision and belief in his company.
When asked why TLC is successful, he says…
"As long as you're good, people will keep coming back."
His take on Competition…
Competition is good. It should help you to do well.
Sharing his credit with Stanley – the manager, Nagesh Maney, the designer from Opus CDM creative agency, and Dyalan paul- the chef who previously worked with Black Rabbit and helped set up kitchen and menu, Avinash says that a good company is only as good as its team.
Here's a glimpse at their Menu:
There are many upcoming events scheduled in future in TLC. If you want to stay updated, you need to like their page NOW!