Income Tax Return filings this year have gone up about 25%. And the Rajya Sabha Elections proceedings are interesting if you're into that kind of stories.
NATIONAL
–So last week Pakistan had planned for an infiltration into PoK area of Kashmir called Machil. And out security forces gunned down 5 terrorists. BTW, women are being employed into ISIS on the pretext of empowerment and the men are being blackmailed into it. Sorry state of affairs.
–Income Tax Return filings this year have gone up about 25%. What do you think could be the reason for this?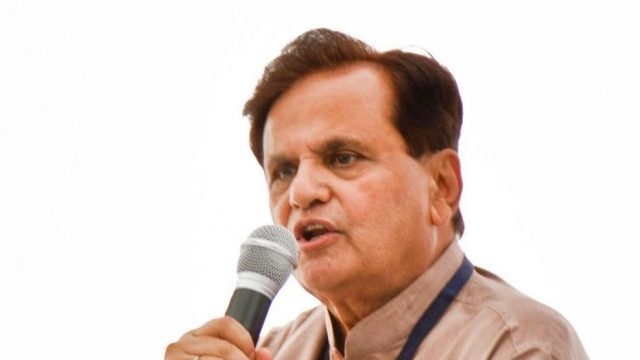 –Gujarat Rajya Sabha Elections- Let's start the story with BJP president Amit Shah being elected into the Rajya Sabha to Join Union Minister, Smriti Irani. The re-election of Congress Leader, Ahmed Patel into the RS, required a lot of effort. This effort included the seclusion of 44 congress MLAs, to shield them from political influence.
What influence you ask? Well, congress MLAs were resigning like the house was on fire. So, lucky for congress their shield payed off and the 44 congress votes got Patel into the RS. Now, that was some meaty politics.
–The Doklam Standoff over an area in sikkim has been ongoing since two months with both India and China not seeming to back off on their right over the region. This could take a long long time to settle. Recently Bhutan released a PR saying that it does not support China in building a road in Doklam that leads to Bhutan Army Camp. Back off, China.
INTERNATIONAL
–While China threatens India, similarly North Korea is threatening US with its nuclear warhead, warning that they will bomb the US territory, Guam. Trump has tried its best to keep the enthusiastic nuclear country at bay, but NK doesn't seem to give a rats ass.
–Forbes list of the most innovative companies has three Indian companies- Hindustan Unilever, Bharti Airtel and Asian Paints. Wondering what's so innovative about them. Salesforce is on top of the list. Atleast that makes sense.
WHAT INDIANS WERE TALKING ON TWITTER
SPORTS
–India vs Srilanka test series- Test 2 of 3- India won the series as well with Jadega playing a 'Precious' role to their series win.