Yesterday, while I was browsing through my Facebook page, I came across an ad for shoes. Pumps, Sandals, Boots, Flats, Ballerinas, Wedges… You name it and they were all on sale. Up-to 50% off it said. There was something maddening about Steve Madden and how it hypnotized me. I immediately plummeted from my cozy bed and dashed to my handbag to fish out my wallet and thereby my most treasured cards- 'My HDFC Platinum Credit Card'. I had promised myself not to use this precious card, because the last time I had used her, it took a lot of efforts (partly from me and partly from my ex-boyfriend) to pay her off.
What is striking is the way the ads lure you into having a look at them and by getting lured, you end up being smitten. Online shopping and e-commerce is getting into mainstream with more and more brands selling their wares and promoting them on social media. Sales on the Internet have gone up to 13% in 2014 when compared to last year. The growth percentage is tremendous. 80% of the online public preferred to shop on the Internet as they count on the prices to be more lowered without taking away the advantage of much simpler task of browsing through the products from the comfort of your home.
Yet, a few luxury brands are hesitant about taking their products out of their luxurious showrooms and selling them on the cyberspace. Manufacturers are now facing the pressure to bring out their wares in the online community or face the brunt of being overshadowed by other competitors in the market. Coming to Indian online markets, they seem to be crowded with foreign brands. While the brands that get manufactured in India are free to sell online, the others do it through different platforms like Flipkart, ebay etc.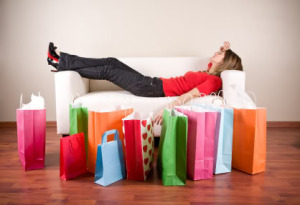 Anyway, once I was done shopping I felt I had got a good bargain as I was desperately in need of a pair of shoes from quiet long. I had kept postponing the idea, mainly because I was lazy to take the time out and go out shopping. So after about an hour on the site, I successfully picked two shoes, browsed a little more to find two dresses, pants, some accessories and a bag to go with the shoes.
Guess the smartest thing I would have done in this entire online affair…
I googled for discount coupons and luckily found a 15% discount coupon. Was I lucky or what! Satisfied with my shopping (feeling that I probably had made the best deal of my life), I closed my laptop and lay down planning on how I'm going to pay the 30K credit.