Have you ever wondered how life would be without the social media?
Where will you check your number of likes or shares on your post?
Who will be interested in your life events with all those comments meant only for public display of care and affection?
Will life be easier or tougher without those social apps and websites?
In the 90s
As a kid (of course not dating back to 50s and 60s like Hamare Zamane Mein) of the 90s we used to make greeting cards with crayons and fluorescent stickers to wish our loved ones on their special days like birthday, wedding anniversary, Father's Day, Mother's Day etc. If the distance was too much for our cards to travel, then of course the invention of Alexander Graham Bell was always there as a solution to send them wishes.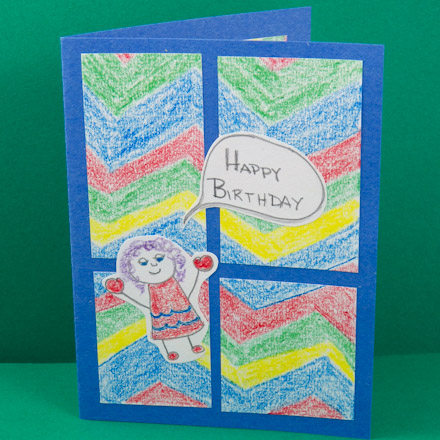 During those days the only telecom service provider in India was BSNL and MTNL(in few parts of the country) who used to provide cheaper call rates for calls (only landlines) made during late nights or early in the morning. So it was a win-win situation for both the sender as well as the receiver.
Since everybody wanted to top the list of well-wishers and leave an imprint in the sweet memories of the concerned person and also at the same time avail cheaper call rates, extended family members and friends mostly used to give an early morning buzzzzzzz……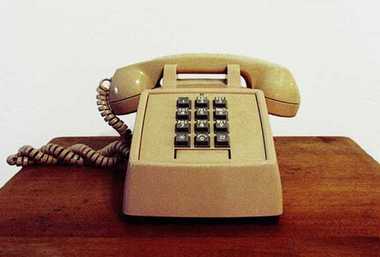 As a result the call traffic used to spike up owing to the increase in the number of calls made to a single telephone number. The birthday boy or the girl or the couple celebrating the anniversary used to be flooded with well wishes early in the morning and it used to be a one of its kind experience (being a celebrity for a day). Mostly on these special occasions it used to be mandatory (and still is) in a Bengali household to have mom-made or wife-made rice pudding popularly known as Payesh or Kheer without which the celebration is incomplete. I am sure different communities across the nation have similar rituals as well.
Ah!… What a great start to the day it used to be!..
Also Read: 10 Instagram Celebrities To Follow And Get Inspired
Come the 2000s
Slowly these handmade cards and these precious phone calls were replaced by new and trendy ways and techniques.
With the onset of mobile phones and well-crafted machine-made greeting cards, phone calls were replaced by SMSes and hand-made greeting cards were replaced by eloquently worded wishes from Archies or Hallmark. This modern way of wishing slightly increased the gap between relatives by few inches, as the cost of buying a beautiful card or of sending an SMS (per SMS used to be Rs.3) with word limits came into picture.
Still everyone, mostly parents, used to adjust owing to the kid's demand and to keep up the family bonding. Though the personal touch of the hand-made cards or the emotions in the voice during the phone calls were missing, people embraced the new time-saving method of wishing each other on any occasion.
It was a phase of transition from simple to complex, from some time for family to no time at all, from closely knitted to widely distanced, from being physically present to virtually social.
Introducing Social Media
With the advent of social media there started a whole new revolution with respect to social life and the way of socialising changed drastically.
Mark Zuckerberg with his revolutionary social media platform – Facebook, has changed the whole social set up of the society. Very true to his name he has helped people Mark the important dates and events pertaining to one's own life as well as the lives of their loved ones.
The app and website ensures that people using Facebook do not fall short of making the maximum impact in terms of their social life, be it travelling, reading, eating, drinking and their feelings as well (Thankfully few activities are still private. You can set your imagination free).
Though we might not be close to all the friends in our friend list but on special occasions, it becomes mandatory for us to wish them or else 'Log Kya Kahenge?'
Also Read: Amusing Ways How Our Definition of Love Changes With Age
Advanced Social Media
The newest trend which is catching up off late is creating a post with a picture or few pictures (there are apps to make collages as well) for their loved ones on their special days and sharing it, on these social media platforms. Along with the picture, the good wishes are updated on the status or on the photo description section with some meaningless or meaningful hash tags. These posts can be from mother, father, sister, brother, Chachas and Chachis, Mamas or Mamis, Phufas or Buas, Masis or Mousas, Pammi aunty or Sharma uncle or last though not sure if they are the least – the in–laws (only as per law the relation exists hence In-Laws, I guess).
This new way of sharing or sending good wishes is possibly a better approach to show to the society that 'We are a Happy family' or 'I Care for You' (not to mention about the back biting if any).
The best part is, when mothers of 1 to 10 years old kids (kids are very smart these days and can handle these social media well) wish them on these social media. The kids are yet to have an account as they do not qualify to have one, owing to the age criteria. But I guess these new generation mommies got inspired from Tina in Kuch Kuch Hota Hai, where she leaves 8 letters for her daughter, as her birthday gifts for every year. They also want time and social media to bear the testimony of their love towards their kids.
With all these social activities around the only question which crosses my mind, and I am sure many of you will agree with my thought as well is – did the distance get wider all the more (sometimes beyond repair) between families and friends as everything is app driven and there is no personal touch to it?
*Disclaimer: Views are personal and are not intended to hurt the sentiment of anyone.
Also Read: Why Stephanie Ann Married a Rich Guy? A Relatable Tale..