What is adventure to you? Swimming? Cliff Jumping? Hiking? Canyoneering is by far the most adventurous activity I have ever done & might ever do in the near future. This was definitely an experience to die for.
Canyoneering
Canyoneering is what extreme adventure is made up of. It requires navigational, route-finding and other wilderness travel skills. It's a journey which might take few hours to days where you swim, jump, hike and conquer many obstacles.
Canyoneering can be dangerous. Due to the remoteness and inaccessibility of many canyons, escape via the sides of a canyon midway is often impossible, and completion of the descent is the only possibility.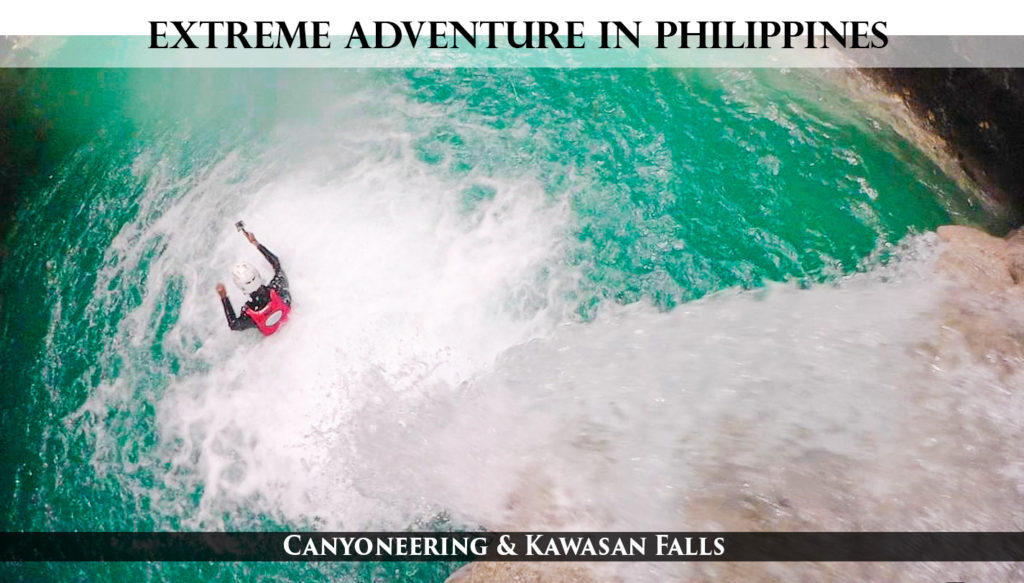 I chose Badian in Cebu, Philippines for my first canyoning experience and it was undeniably the best experience in Philippines.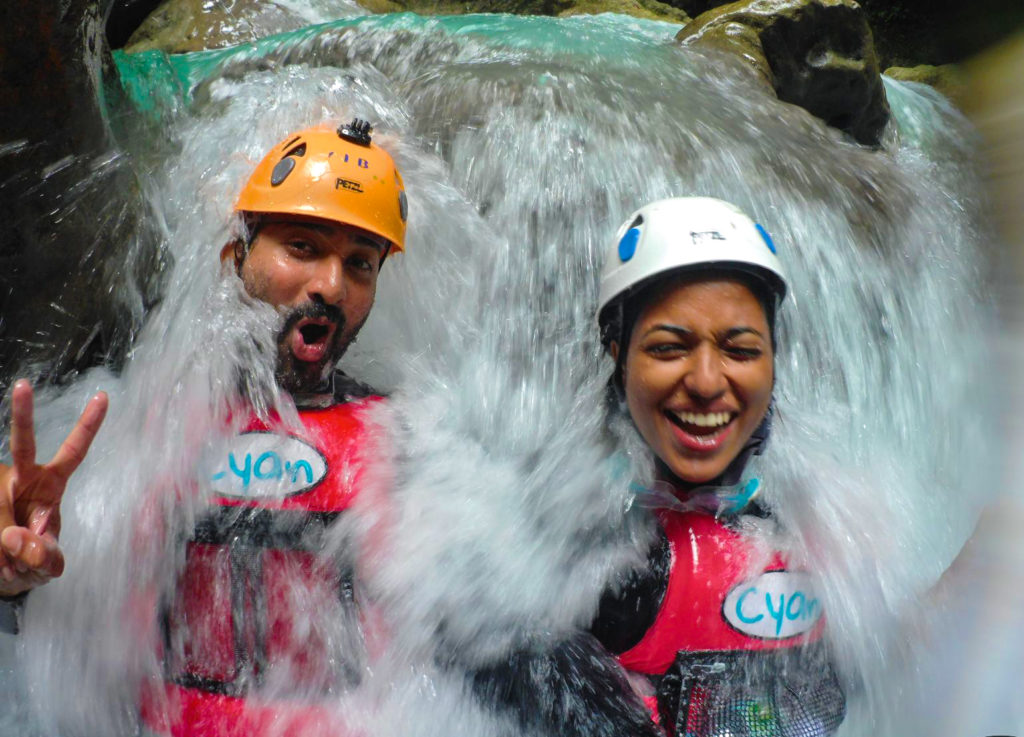 Getting To Badian
Badian is a town in Cebu Island, Philippines. It is around 100 km (62 miles) from Cebu City.
By Bus: From Cebu airport take a white coloured meter taxi to Cebu South Bus Terminal. From the bus terminal, ask for buses going to Bato via Barelli. There are both AC & Non AC Ceres buses. Buses to Bato leave every 30 minutes and it takes 3+ hours. Ask the bus conductor to drop you at Matutinao Catholic church which is where all the canyoneering operators are.
By Taxi: It should take 2+ hours to reach and would approximately cost you 2000-2500 PHP. There is always a scope for bargain.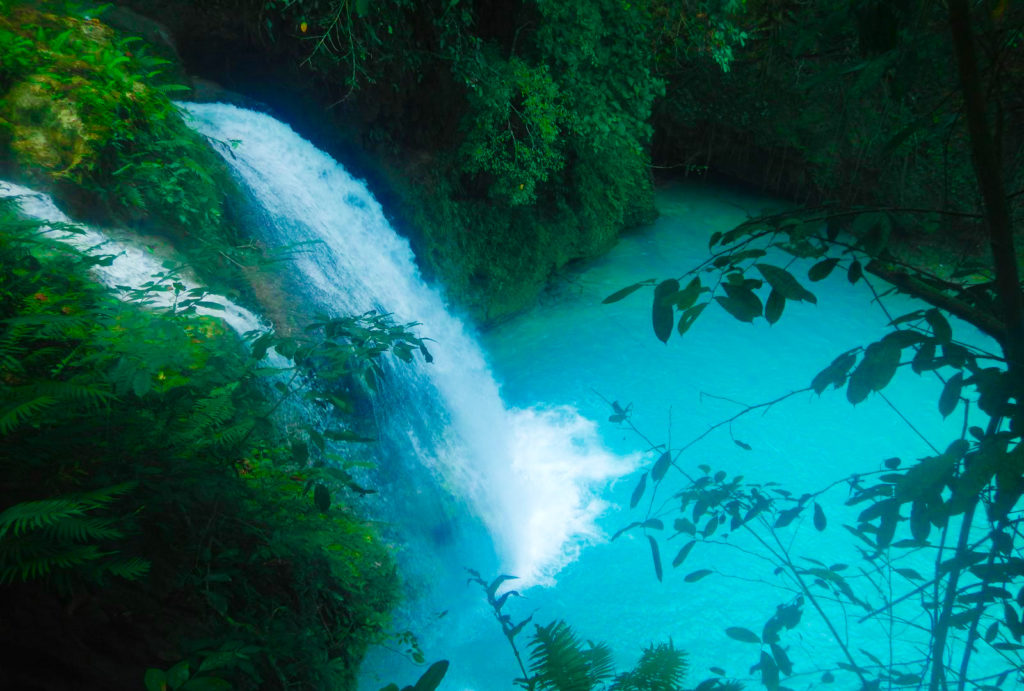 Choosing Tour Operator / Guide for Canyoneering in Badian
There are a lot of companies that offer canyoneering in Badian(or the neighbouring town Alegria). You are not allowed to do canyoneering without a guide.
 You can walk up to any tour operator on the streets in Moalbaol like we did or directly go to Badian on the day of activity and choose from many operators. There are options to book online.
 Most of the operators quote 1500 PHP (around 2000 inr) which is the standard rate. Don't book with agents who quote less than 1500 PHP.(They might not be professional guides). As regulated by Government for 1500 PHP the inclusions are:
Life Vest
Helmet
Transport
Meal
Tour Guide
Entrance Fees
There are few operators who quote more. Additional cost would be for the suit, shoes, transfer in van, free pictures & videos.
If you are staying in Moalboal, Badian, Oslob or any resort in Cebu they should help you book a canyoneering tour. Options to stay in Badian are limited.
The earliest you can start the trail is 7 AM. The latest is at 3 PM. I highly recommended you to start the trail early by 9 am to avoid crowd. Keep in mind that it takes around 4 hours to complete the trail.
Tip : Clarify with your tour operator while booking regarding transfer to and from your hotel. Badian where you start the trail is 20 minutes by road from Moalbaol, 2+ hours from Oslob and 3+ hours from Cebu City.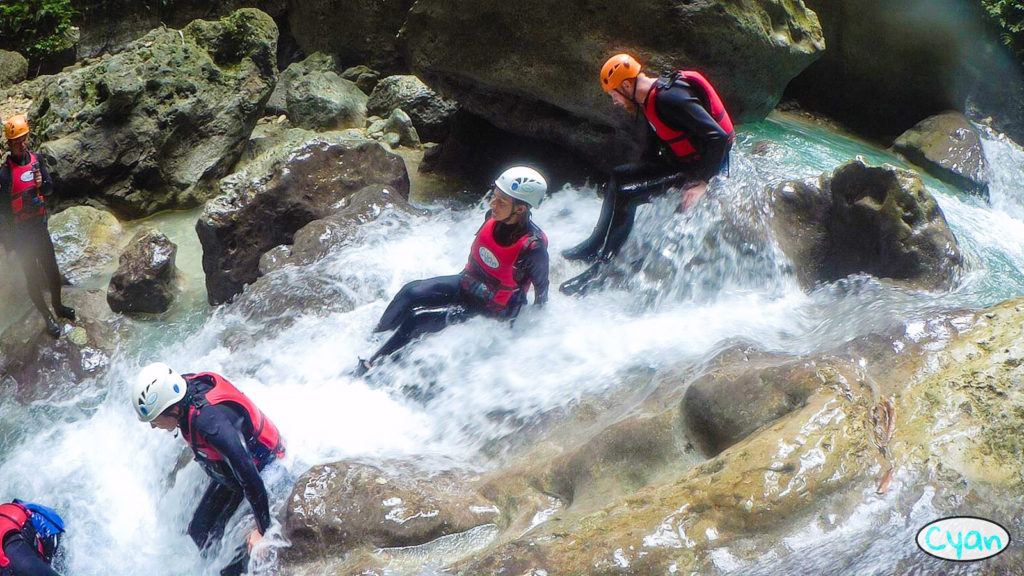 What to Wear & Carry
Carry a waterproof action camera if you want to take some pictures & Videos (You might require additional battery)
Wear comfortable clothes and shoes (If your tour operator is not providing). It's difficult to complete the trail with slippers/sandals.
Make sure you don't carry anything else unless your tour operator has promised to keep your belongings safe or provide you with locker.
There is a barbeque area mid-way through your trail and small restaurants at Kawasan falls which is the end of your trail. You can carry little money in waterproof covers, If you want to buy anything to eat.
Tip: Always remember to clean the action camera case to remove droplets of water before recording videos or pictures. Many of them forget to do this and later get disappointed to see what was captured had droplets on the case.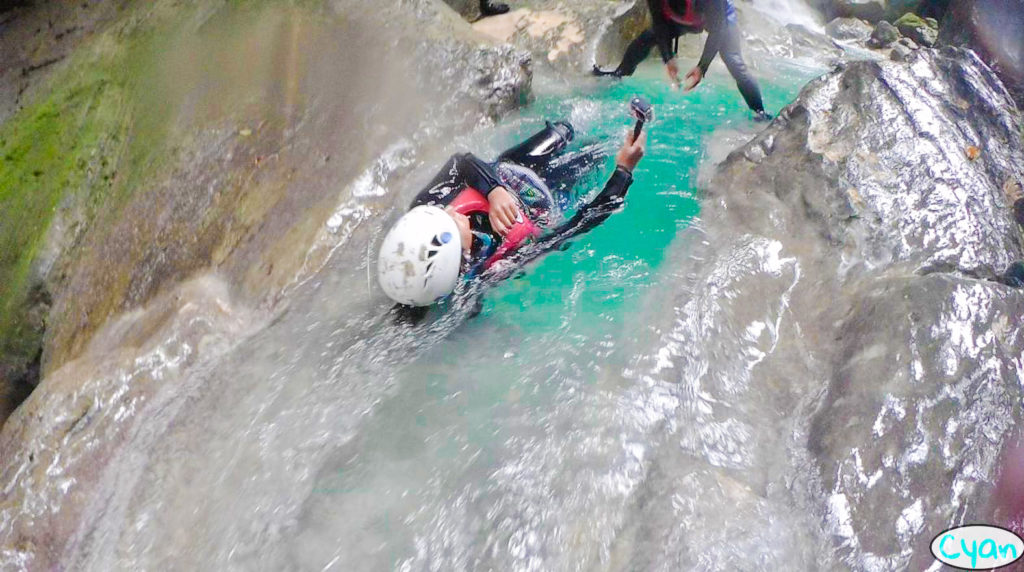 My Experience
We chose to base our self in Moalboal and do a canyoneering trip from there. We stayed in cute little hut in Archery-Asia Nipa Huts and Camping which was good enough to fit two of us. The previous evening, we strolled the streets of Moalboal and booked a tour for 2 with Cyan Adventure.
I paid much more than the standard price because with them I din't have to worry about anything. Extras provided by CYAN Adventure compared to the standard tour operators are:
Pick up and drop from hotel in Moalboal in van
Wet suit (more like scuba suit) and water shoes
Lockers were provided to keep our belongings.
Snacks (sticky rice, banana and peanuts) midway through the trail
Pictures and Videos of the entire trail
Recovery meal with a drink in a resort
After having picked us at 9 am from our hotel by our guide, we were dropped at the beginning of the trail in Badian. Once there we had to sign a waiver. We started the trail with 20 minutes of hike until we reached water stream where our first of the many jumps began.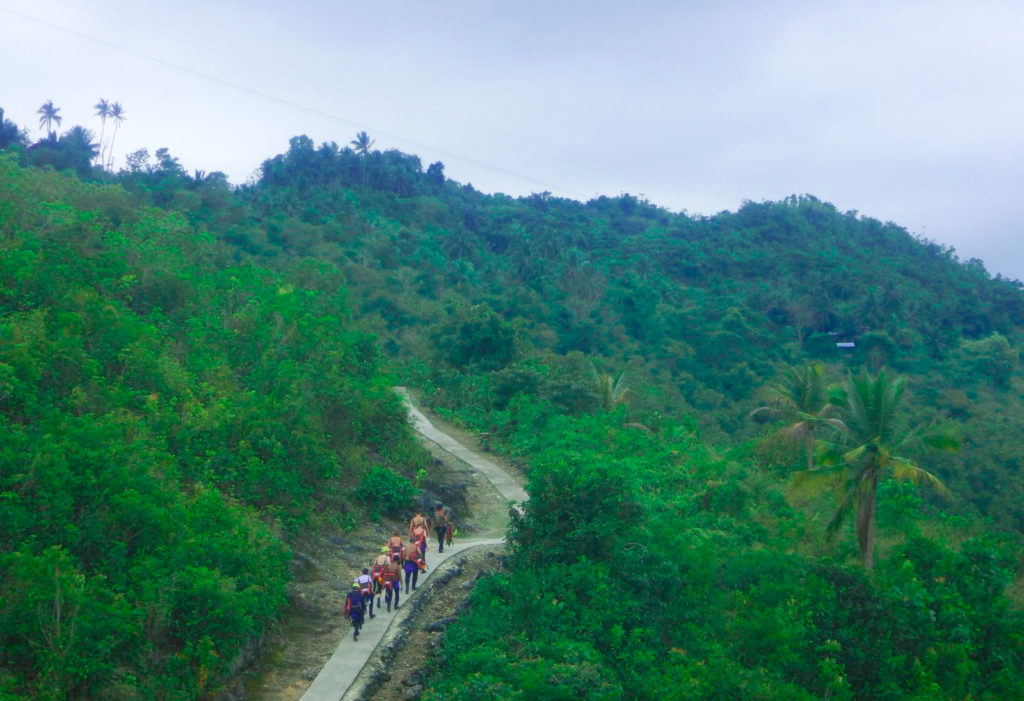 Expect a lot of cliff dives, slides and jumps. While few jumps are mandatory, some are optional. My partner Divin is shit scared of heights but once he went for that first jump he overcame self-fear and started loving the experience.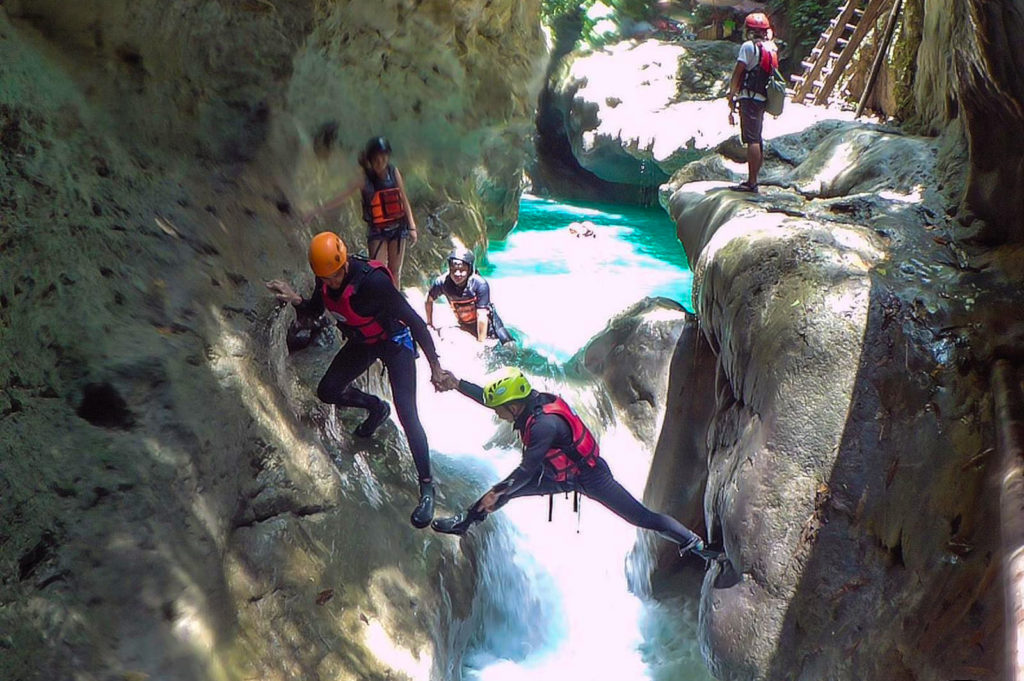 We had to swim in clear water, sometimes the water looked turquoise blue and the next minute it was milky white. We had to walk in the river and climb rocks. We came across ropes where we could swing like Tarzan before jumping into the river. I was easily jumping 35 ft to 50 ft from height without any fear. At the end of four hours we reached Kawasan Falls where the trail ends.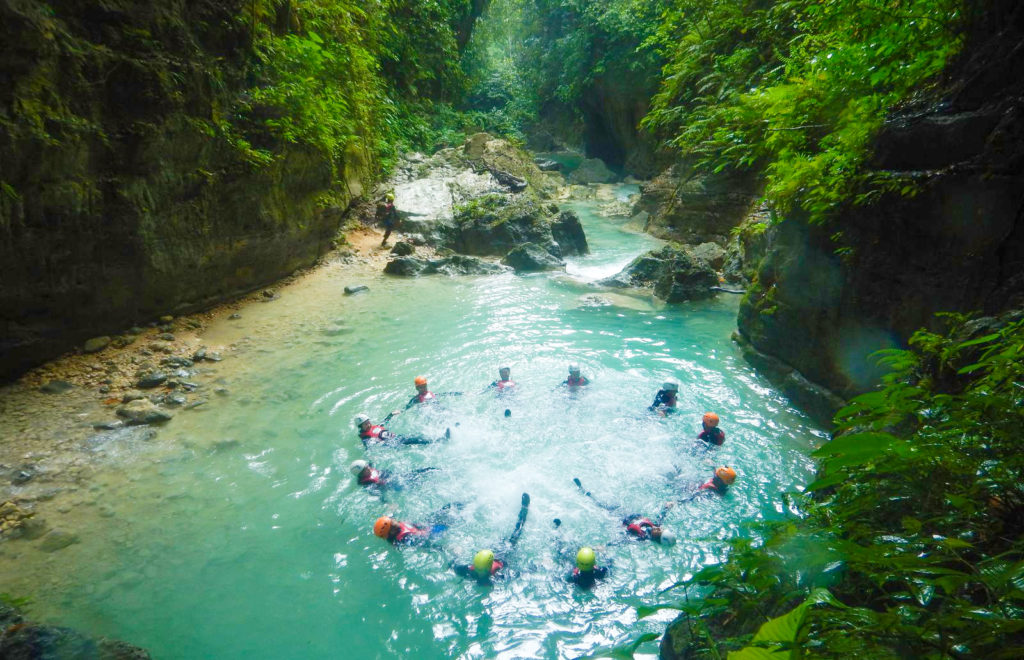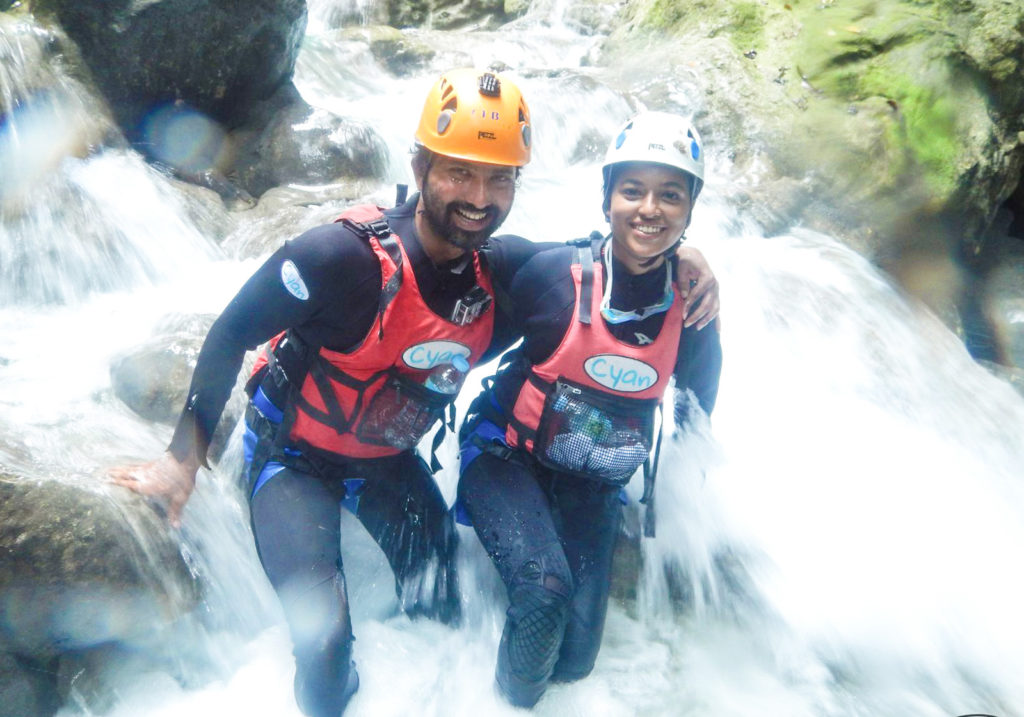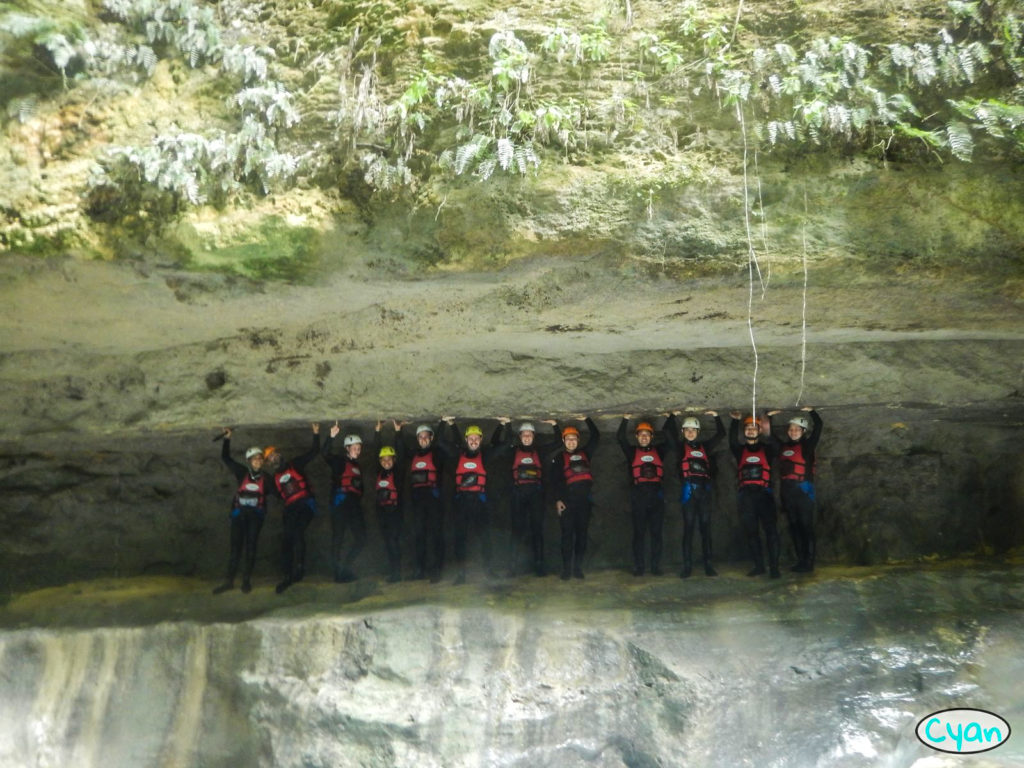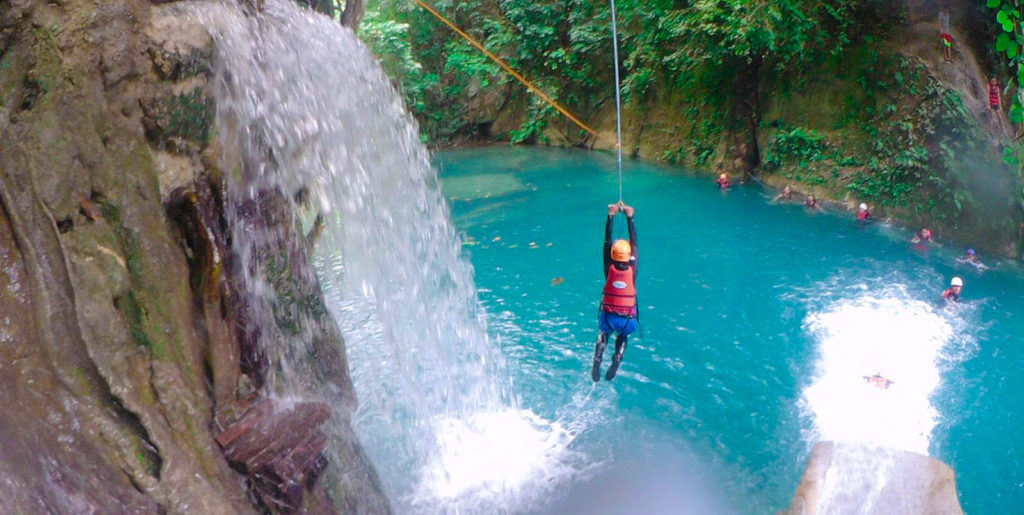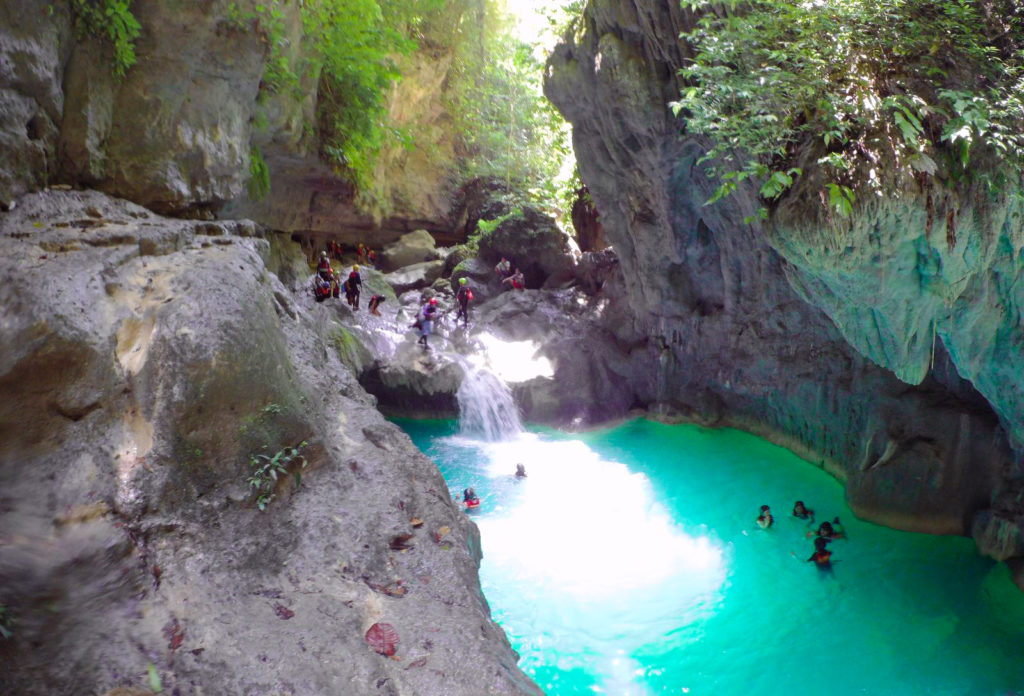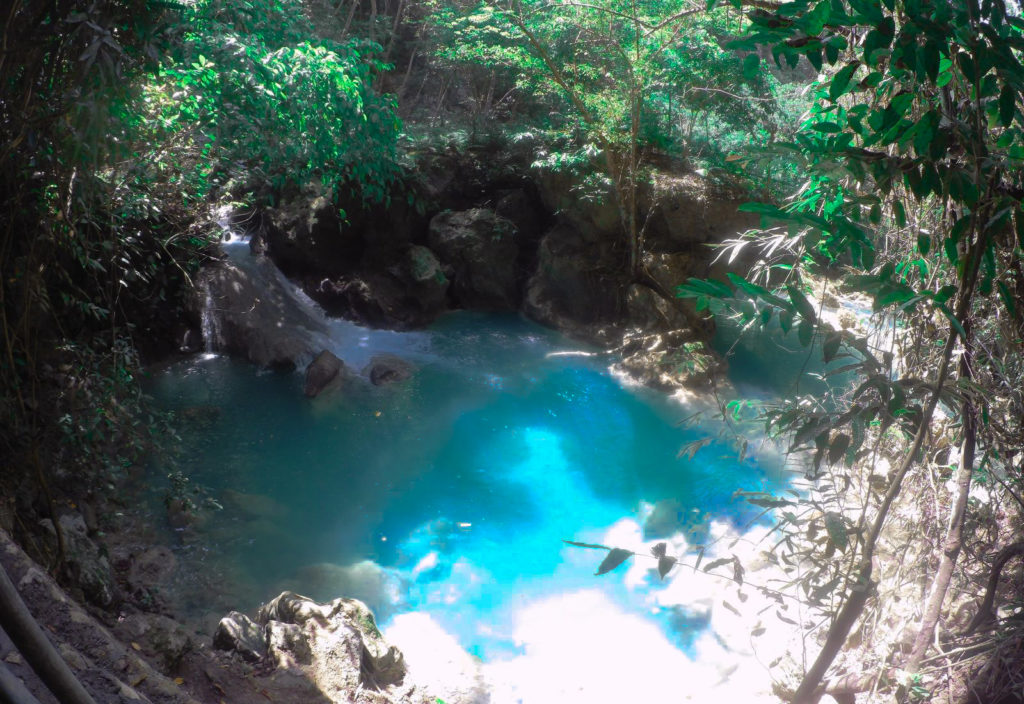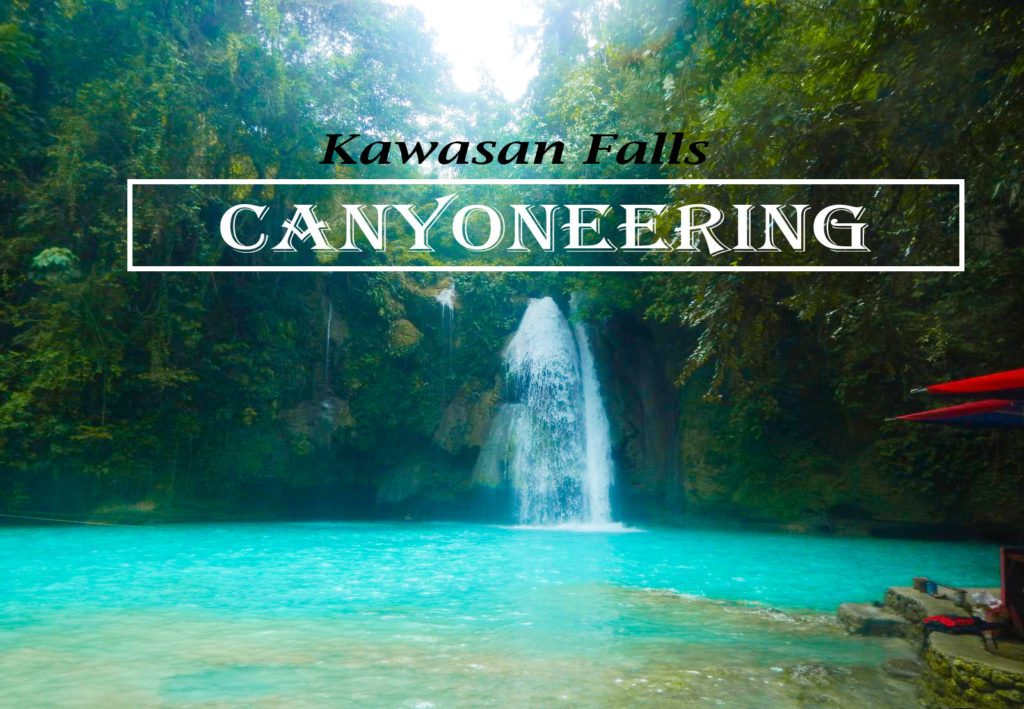 Tip: You don't have to know swimming. Just trust the life vest and follow what your guide tells you to do. I am not a good swimmer but there was hardly a moment when I didn't feel safe. Highly recommend you to go for it.
Watch ⇓ To Know How Crazy & Fun The Activity Was !!