The name truly serves the purpose. If you want an escape from the reality and get lost in the royalty of the 14th century Vijayanagara Empire, then Evolve back resort Hampi is the place. We spent 3 days and 2 nights at the Evolve Back property in Hampi and it was nothing short of a mesmerizing experience.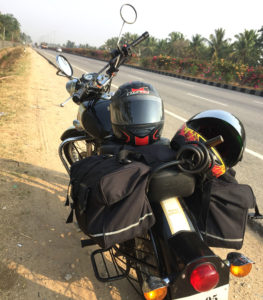 Hampi is 352 km from Bangalore and Evolve back resort is another 9.3kms from central Hampi. We revved up our beauty and hit the road to Hampi.Now, before talking about the grandeur of Evolve back resort, let me tell you that if you are planning to drive/ride to Hampi, be prepared. Scorching sun and windmills will be your only companion for miles. The only Café Coffee Day (CCD) stop one will find is before Chitradurga and roads thereafter are dusty with many parts of it under construction.
However, let that tough journey not scare you! You are in for a delight!!
The Evolve back resort is located near Daroji Bear Sanctuary. You will find the palace in the middle of nowhere. The entrance to this resort is so grand you will feel as if you are entering a new city.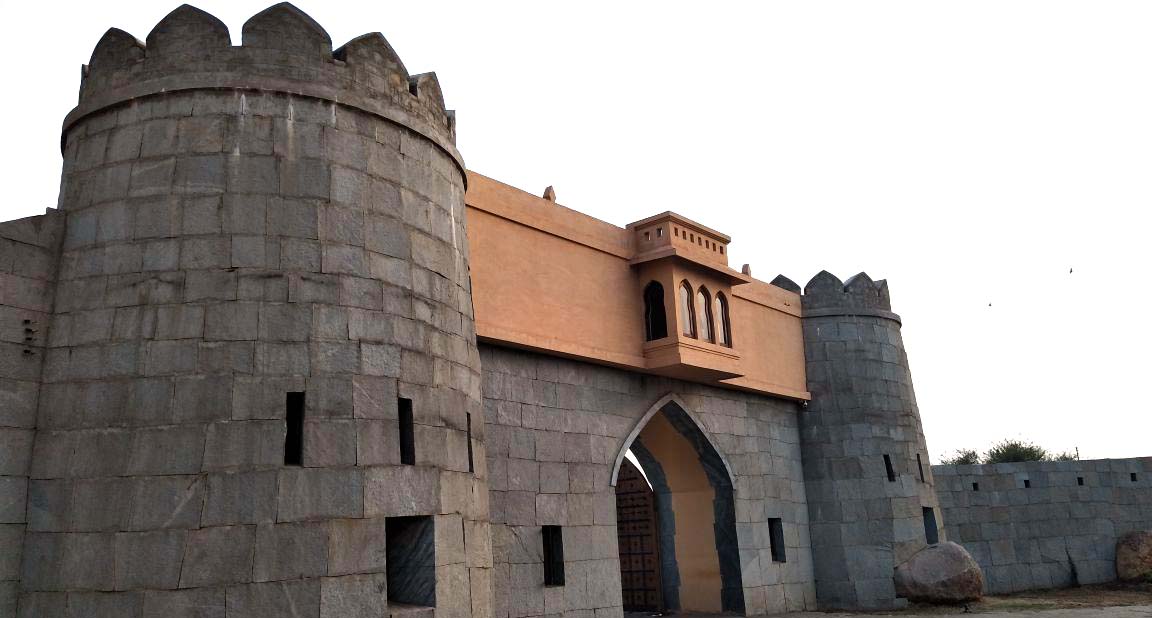 The resort is situated approximately a kilometer from the main entrance.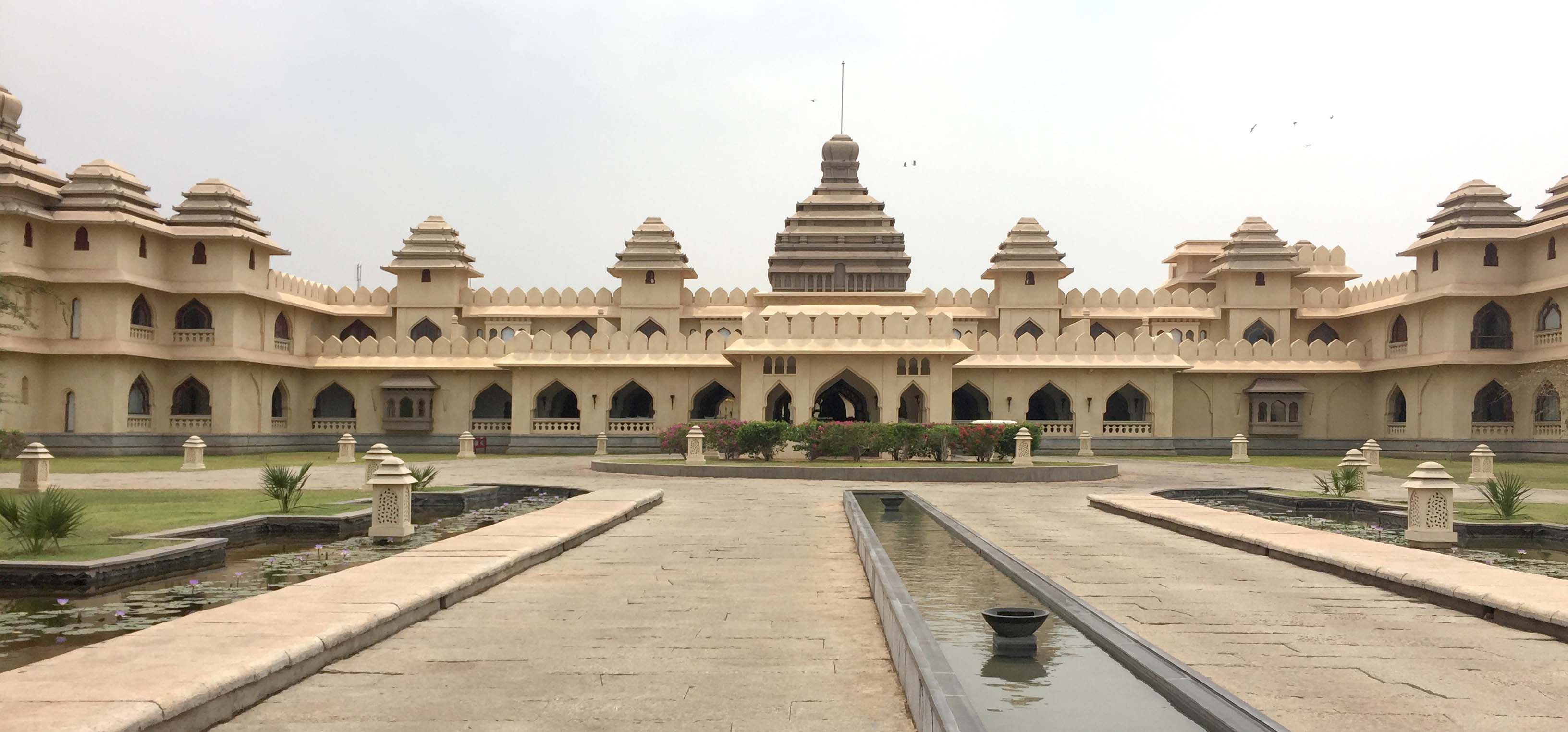 On your way to the main palace, you will find elongated fountains and the ultra-luxurious villa called Jal Mahal.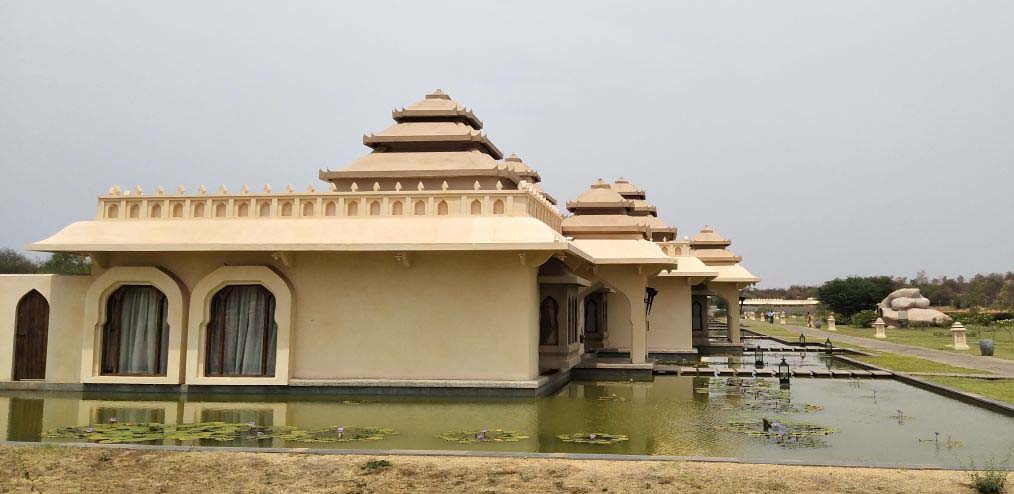 Also Read : Hampi: The land of temples
The resort welcomes you with the warmest smiles, welcome drinks, and an authentic Indian greeting. We stayed in the Nivasa suite and it was a pleasure. The decor of the room will remind you of the royal Indian heritage but on the other hand, is equipped with all modern amenities. The rooms are spacious and the bed so comfortable, I slept like a baby. The sit-out area is so peaceful, you can keep gazing at the old town endlessly.
However, the star of the room is the private Jacuzzi. The Jacuzzi is accessible from the room as well as the large en-suite bathroom. This suite is 850 sq. ft. and is equipped with mini refrigerator, television, wi-fi, condiments for the guests and climate control.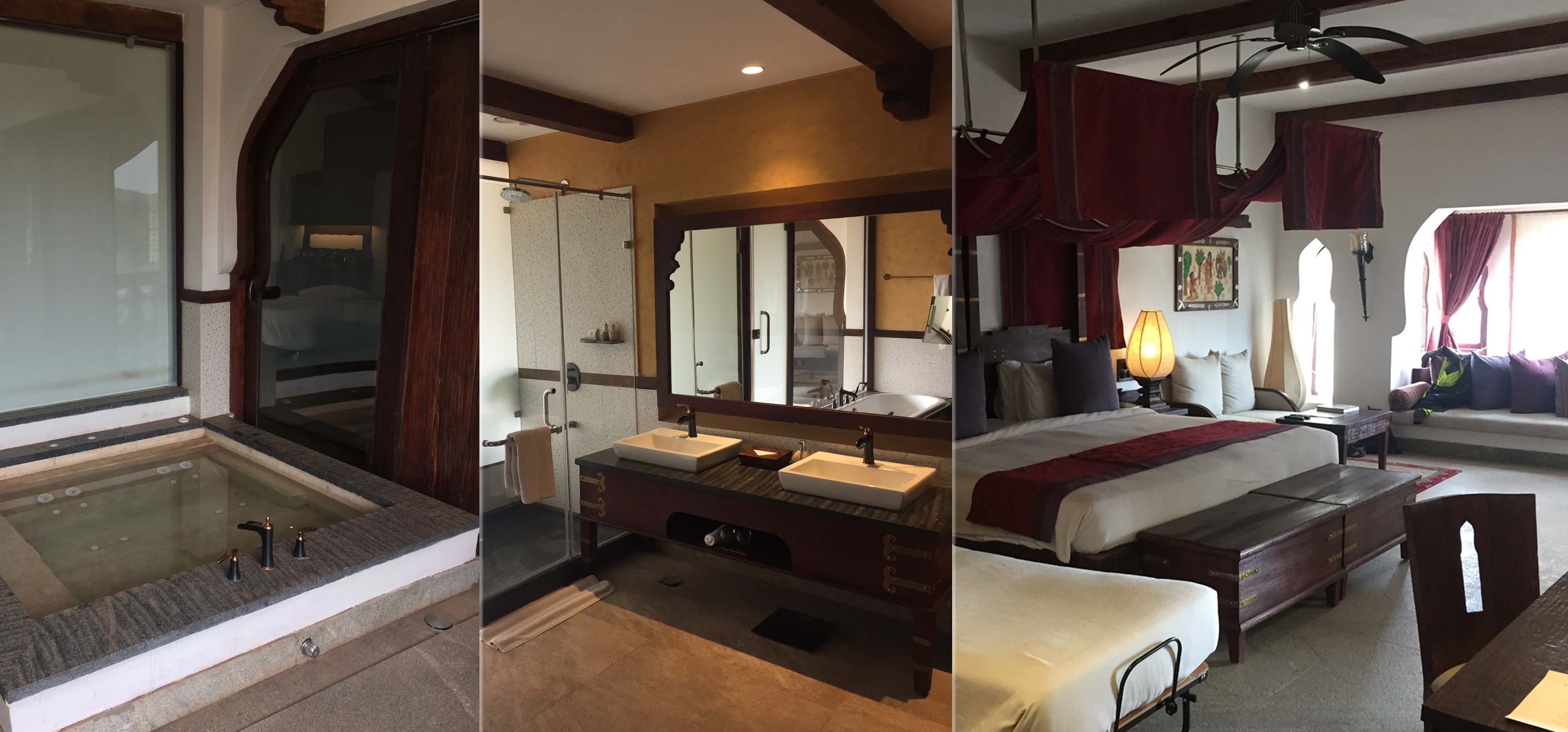 The staff was always on their toes to meet our requirements and provide us with the best service.
Take a walk through the long corridors in the evening and enjoy a scrumptious breakfast by the pool. You will not regret it!
Find the best deal in Hampi. Compare prices, and read what other travelers have to say at TripAdvisor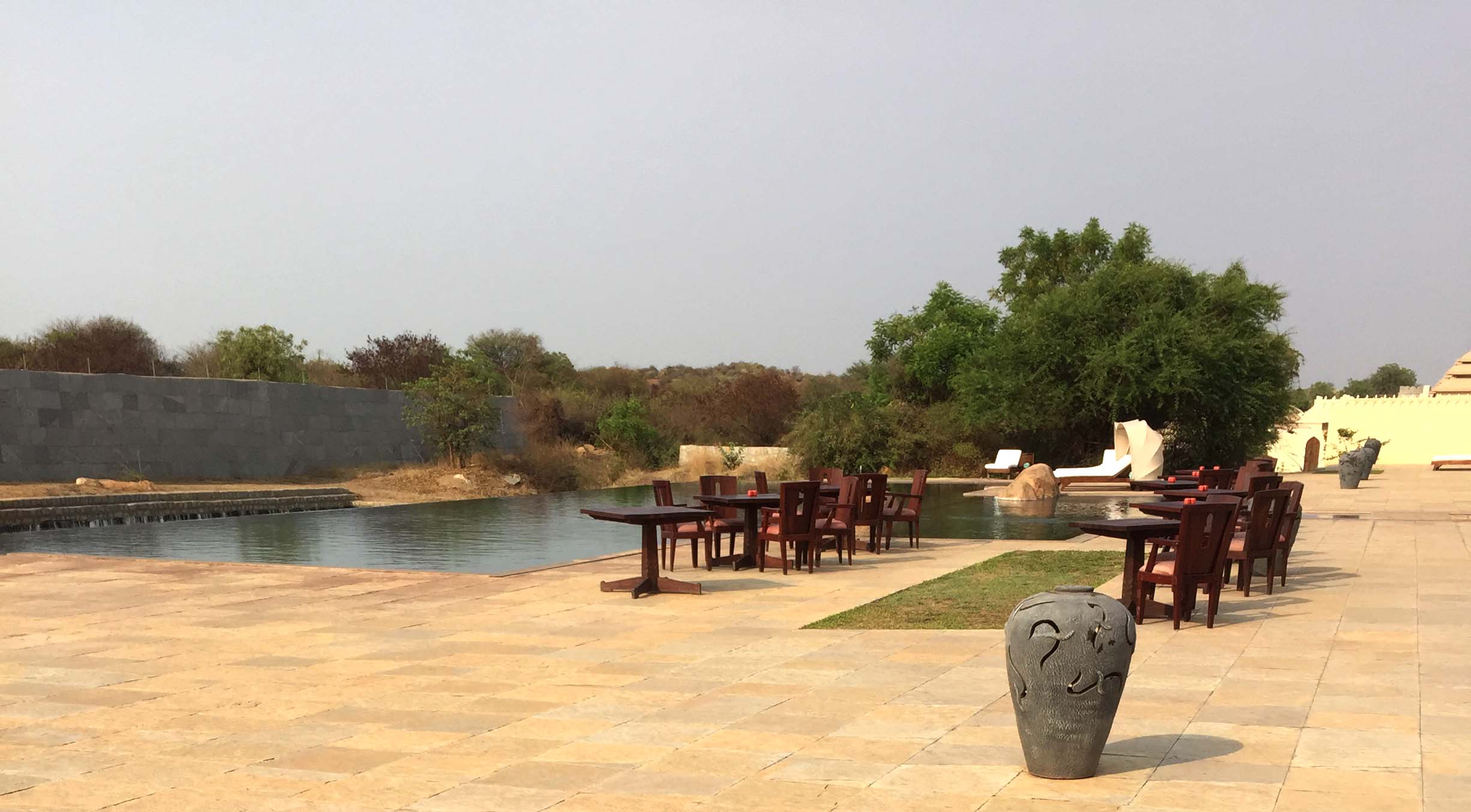 The resort's beauty is at its best during the evening. You may find various activities taking place for the guests otherwise, but since we had been here for a wedding, the arrangements were different.
Pros:
The resort is sure to make you feel luxurious
Friendly staff
Good food
Serene Ambience
Good wi-fi connectivity
Clean rooms
All amenities available
Cons
Poor network
Located in an isolated place
Not advisable to venture out of the hotel alone during the evenings
Though the balconies are huge, there is not much scenery to enjoy