A big sigh of relief for all the Game Of thrones fan as HBO released the first teaser art of Season 6 with a the pic of Jon Snow seen with blood flowing down on his face.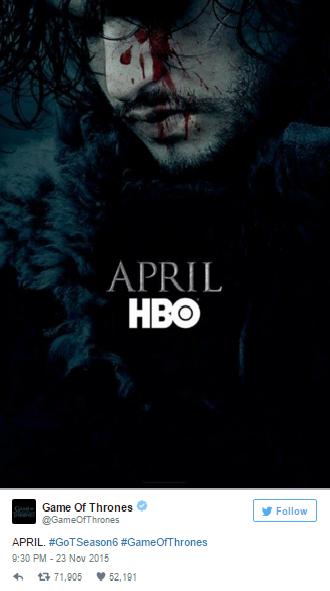 And apparently Jon Snow has been spotted on the sets while filming for Season 6 by few people.
But how would he come back? Maybe cos of magic? thats stil unsure. Lets hope he does not come back as a whitewalker.
All we can do is wait till April 2016 and Game Of Thrones as usual is worth the wait. Isnt it?