We know that at times people get very hush-hush when it comes to talking about menstruation when it's actually something really important. While saying this, let's keep in mind that using the right sanitary products is also crucial for your health as it may cause long term ill effects if not taken care of properly. So we gathered a list of some sanitary pad options that you can choose from and see which suits you the best.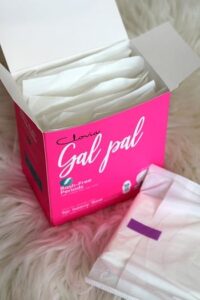 1.Gal Pal by Clovia
Gal pal is a well thought out product that provides a solution to the most annoying period problem – pad rashes. Gal Pal is designed to give you a rash-free experience. It has a soft cotton feel that ensures no rashes or irritation. It is super absorbent and helps keep you dry and hygienic all day long. The super-wide wings make sure you are comfortable round the clock and all this combined makes Gal Pal a top pick.
2.Whisper Ultraclean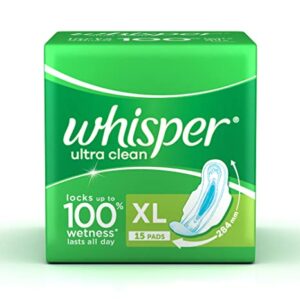 Whisper ultra clean has a super absorbent core and also prevents side leakage. The product has an increased length which keeps you worry-free all day long so nothing stops you from doing your best. Whisper ultra has various length options to choose from.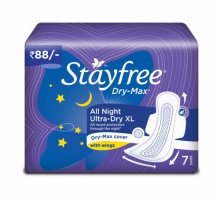 3. Stay free dry-max all night
One of the problems you might be facing is night leakage and Stayfree is the right product to sort that out. The product fits well and is highly absorbent. The best thing about the product is its ultra-slim structure that makes you forget you're wearing a pad. The gel core lock helps lock all the fluid throughout the night lets you sleep without any worries about leakage. The pad being wider at the back, evens handles heavy flow so you can have a good nights' sleep.
Also Read: I bleed and I am not ashamed of it!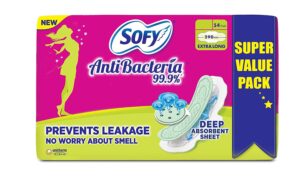 4. Sofy antibacterial extra long pads
This pad claims to be really comfortable and absorbent because of its deep absorption formula which keeps the upper layer of the pad dry for a longer time and thus makes you comfortable for a longer time. The product embodies a unique 99.9% bacteria production feature which is made possible by its' outer green sheet loaded with natural ingredients which absorbs bacteria and keeps you healthy.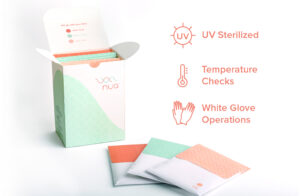 5. Nua sanitary pads
This product is environment and body considerate. It is chemical-free and comes with a disposable cover with every pad to dispose off a used pad in a more hygiene way. It is compatible and helpful in every stage of your cycle ie, low, medium or high flow. Being chemical-free it keeps you rash and irritation-free.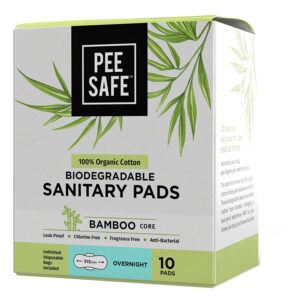 6. Pee safe organic cotton, Biodegradable sanitary pads
This is for all the organic product lovers. These pads are completely chemical-free and completely organic and come in two variations: overnight and regular. These are antibacterial as they are made with bamboo pulp which has antibacterial properties and prevents rashes and infections and as an addition has 300% more absorption capability.