According to Plastics Trade Magazine, Plastic toys account for 90% of the market as it's expensive and comes in vibrant colors. Consumers only in the UK spent 370 pounds on buying toys in 2018.
As a lot of toys end up in oceans or landfills without anyone taking responsibility for contaminating the environment, it's about time parents, families and relatives make eco- friendly choices to gift toys to their little bundles of joys.
This week, team Tickled Pink brings you one such toy company- Planet Wonky! Rachel Dring, the owner of the company creates non-harmful toys from waste or leftover cloth by merging two endangered species. Planet Wonky consists of toy animals with each animal having a character and a story of its own.
Currently, Rachel is in the process of writing stories that address children's present concerns of children. She also conducts workshops where she reads stories, teaches skills, explores topics through practical creative projects such as Anti-bullying, Protecting animals and environments, learning languages, gardening, recycling, sewing, and much more!
How would you introduce yourself and Planet Wonky to our readers?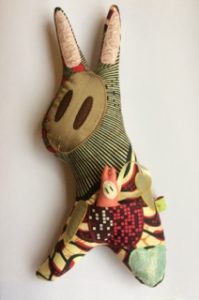 Hi, my name is Rachel and I am the creator of Planet Wonky. I have developed 42 toy characters over the years, inspired both by my son's wit and creativity and the desire to raise awareness of endangered species and protect the planet.
The Planet Wonky characters are all here to help make the world a better place and fight for the environment, and the safety of animals and people. For example, Loopy and Heinz the tree monkeys work to conserve the forests, species, and insects. Ruffalo the Reindeer educates children about recycling, reusing, and reducing. And then we have Jannit the fluttering fairy who looks after gardens and teaches the children how to grow herbs, plants, and vegetables. We also have Marilaine the dance teacher, who is planet wonky's fitness experts and nutritionist. It's a fun way to teach and engage children.
How did you come up with the idea of creating toys?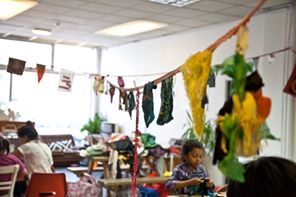 All my life I had a passion for theatre, art, and sewing in almost equal measures. Key moments that directed me towards the craft of toy making were when by chance I was asked to do a puppet show for my cousin's daughter. This encouraged me to explore shadow and rod puppetry. I made a few marionettes too and worked for a while on the Puppet Theatre Barge in London. The making was the part I loved most, later (when my son was 5) I found a book on soft toy making in a second-hand shop in Kilburn. I began creating my characters at this point, most of them were a mix of two endangered species.
What is the process of making a toy like?
I begin by choosing two animals and make sketches of how they could be merged and would look in the wonky world. If it's one animal, I try to find a unique take on the creature/ fish/animal/insect/alien…Usually, it's Wonky! Planet Wonky celebrates differences and unusual things. I then make a pattern from the drawing, cutting out separately the eyes, pockets, and any special features. This is followed by sourcing the fabrics, washing them, pressing them, placing the pattern on the fabric, cutting them out, now comes the sewing together, then you turn it and stuff it!
What are your influences?
My influences are, Bag Puss, Adventure Time, Flumps, Ren and Stimpy, Spongebob Square Pants, Michael Cole (puppeteer not the wrestler) Jane Goodhall, David Attenborough, Anne Frank, Nelson Mandella, Bob Geldof, Pokémon, My family of artists, musicians and farmers, my mum who taught me to sew and do embroidery. Also, I have worked with kids a lot during my life and they are a constant source of joy and inspiration.
You had mentioned that you use waste materials to create wonky animals. Tell us more about how you source your materials?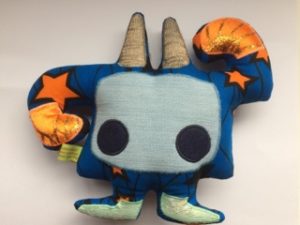 I believe there are enough resources out there without making more demands on the environment so I use up what would otherwise be wasted. I can find excellent quality fabrics in second-hand clothes shops, or when friends and family have either outgrown something or no longer use an item, they will give it to me. I collect offcuts from inspirational designers I know (and artists) such as Louise Coleman, Samson Soboye, Sue Kreizman. They make beautiful quality clothing but the pieces left behind are too small for more clothing but are perfect for a toy. Simply by making the decision not to use new materials extraordinary things seem to come my way and it is so much fun, by having such small amounts ´scraps´each toy will be different as I can only do a limited edition with this way to work. It simply cannot be mass-produced, I never want it to be either. I also mainly use natural materials, such as cotton and silk.
Do you have a favorite wonky animal?
They all are special to me but if I have to choose it would be Tonka the Aardvark, she is a time traveler and was a little girl who was ´accidentally¨ turned into an Aardvark. She comes with her best friend Tumelo (who was turned into a bug) in her pocket and is like the blank canvas that absorbs all the knowledge from the Wonkies on Planet Wonky to take back and share with Planet Earth….before it's too late! (and saves it from self-destruction) she makes magical parties, but in the first book is very grumpy.
Do you create anything else apart from toys?
I have made simple jersey clothing in the past for markets and other items of clothing. I would like to improve my ability in this at some point, currently, I am mask making for shops and anyone who would like a washable comfortable face covering, and plan to study how to do alterations soon.
You also have a background in theatre and film making. Will you, in the future, be interested to make an animated film based on Planet Wonky?
I have experience in amateur dramatics and have studied theatre and fine arts to degree level which included some film making. I also did an intensive six-month course in animation at Central Saint Martins. I have every intention to move from storybooks to animation as this is the best way to reach a larger audience with the messages of Planet Wonky. I hope to find someone to collaborate with on this as it will take more than 6 months' experience in animation to get this part off the ground, yet for Planet Wonky it's such an important goal.
Do you have an ultimate goal for Planet Wonky or is it just created to purely raise awareness about endangered animals? Your viewpoint.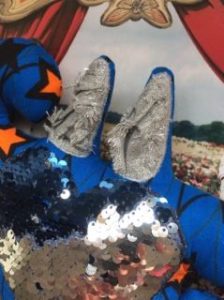 The ultimate goal is to reduce the suffering of vulnerable species, to protect human rights, and improve the quality of life for people in vulnerable situations too. Peace and harmony are what we want, and for this, we need to respect each other and respect our planet. I hope to take Planet Wonky as big as it can to reach as many people as possible with its messages. I think animated movies and books are the way forward.
How long does it take to make an order from the customer and get the wonky animal toy delivered?
I usually would say 1-2 weeks if I do not have one made up already. I have other jobs and commitments in my life right now. I probably will make it within 5 days! but I prefer to surprise rather than disappoint on my timing.
How do you promote your work and market yourself?
I usually try to network a little, I use Instagram and Facebook. I might start an Etsy shop. I need to work on this side of the business but because stories are my main concern right now I sometimes need to give my toymaking a break. I would like to focus on the educating element, the messages with each toy. This all takes so much time and preparation.
What would you say have been your greatest challenges and most important learnings?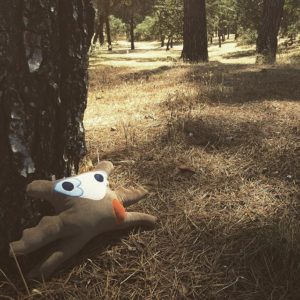 I am sure my struggles are the same as other creatives. Juggling bringing up my son alone, earning enough money to support us. I learned to remain flexible, and trust that all will come at the right time. The people around me are what matters, if the foundations are good then I will have the peace and clarity to create something. I have always had two or even three jobs in my life, my creative work has sometimes needed to take a back seat. Patience has been the most important thing to learn, and I just need to keep going and never give up.
What keeps you Tickled Pink?
Being in touch with what new things are being created, whether it's new animations that make me laugh so much, what the younger generations are watching, and listening to, doing. Music is my soul food, all my best work has been done while listening to amazing music.
Have you ever collaborated with any artists to get a more creative variety for your work?
I collaborated with Louise Coleman, she draws and creates mythical creatures and then gets them printed on silk and makes beautiful clothing, scarfs, and Kimonos with the fabric. I created mythical Wonkies based on those characters. Most recently Sue Kreitzman commissioned me to make toys which she then made into n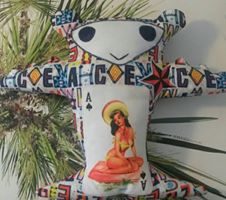 eck shrines. It's fascinating to see what can be done, Sue likes to wear her art and show the things she loves in this manner, she is incredible! Also, I have had various commissions where I have been asked to create certain animals or toys that do different things, tactile, squeaking, jingling, toys for teething. When I use certain designers' offcuts they always have a feel for that particular designer, it comes through in the toys. Or I may use a child's favorite old T.Shirt and make a toy from that…it has the essence. I take something special of yours and make you something with it. I feel I make connections this way too.
How can a person connect with you if they want to purchase those cute toys? Do you ship them worldwide?
Instagram is my main point of connection. Because this is such a small company, I mainly make toys for people in this country but if someone is happy to pay for shipment then that's fine.