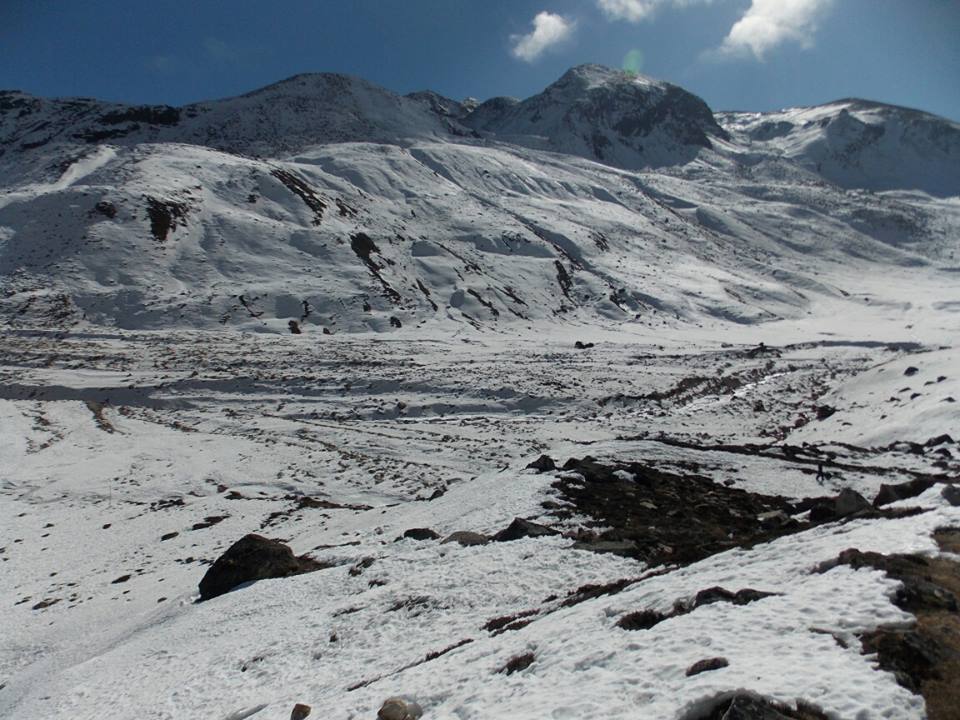 What are Hills ? Google says that its "a naturally raised area of land, not as big as a mountain", but if you would  ask me I would say its  "A small giant, which stands in front of you with its body covered with white snow. In someplaces you would not see the white jackets but you would see the brownish skin. In daylight when the sun rays shines on the hills, the hills looks like gold, and that moment you would see that the hills  are trying to touch the mighty sky.  And at night when all fall asleep , they start talking with each other which sounds like the waterfalls".
Gangtok is a place to stay over for the weekend or for a week or two. I highly recommend people to visit this place at least once in their lifetime. I was here during my college days , an amazing place to visit if you would love to live among the serene beauty of the hills.
I would like to talk about my experience when I visited Gangtok. We stayed here in a hotel near by M.G Road. This is the most famous happening area here in Gangtok and its surrounded by shopping malls, cinemas and multiple restaurants.  And if u plan on buying warm clothes for winter for a really cheap price then this is place you have to be. But we did not come here to shop, we came here mainly to see Zero point. Zero point is a particular place point here where one side is India and the other side is China , thats what was told to us by our tour guide. And the tour guide was none other than a friend of mine who had been here before.
We booked two cab to take us to a bus stand where we would take a mini bus to Zero Point, we reached on time and the Tempo Traveller took us to Zero Point. We had  kept our warm clothes in a bag and for bad luck we forgot the bag in the cab . Only after we took the mini bus we realized we had forgotten our bags in the cab. We were 6 and we had just 3 jackets and the temperature was  -5 Degrees and it was Freezing cold!!!
But the place where we had to go the temperature would drop to -10 Degrees. We had no intentions of turning back as we came here to have a look at Zero Point.  Luckily to beat the cold weather, the mini bus driver gave us a bottle of rum and this was the first time I had rum.
We stayed back in Zero point for two days in a resort.  We had a nice time here, the cottages were built on wood, but the problem here was after 8 pm there would be no electricity , what we were told is that they had to turn it off to save electricity.
Once we reached back to  our hotel on M.G road ,we were informed by the hotel manager that the cab driver named Zahn had called him informing him about our luggage that we had left back in the car.
I was so happy that i almost started dancing in front of the manager , the driver came by the next day and we paid him some money as a goodwill gesture.
Then he finally dropped us back to the bus stand for us to return back home . This was my experience in Gangtok and I would like to call it  " The Hills and Bags in Gangtok".