What's a better quarantine birthday brunch than a cheese board, wine, friends, and customized cookies. Well, we didn't exactly have a cheese board but boy oh boy, the cookies just hit the sweet spot!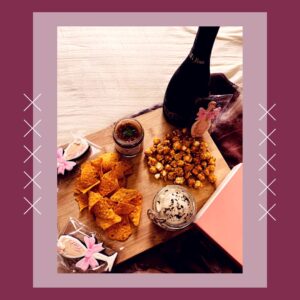 Ever since my friend and I started Tickled Pink, we wanted to order cookies from Freddie's Baking Studio. The designs are so intricate and the color palette so refreshing, one can easily mistake it for souvenirs or some sort of cute badges. They make cookie bouquet boxes, cookie logos, festive gifts, themed cookies, and basically anything you want. When my friend surprised me with customized cookies from Freddie's Baking Studio, I was in a dilemma. The packaging was a cute pink box with brown ribbon and it had three wonderful pink cookies in the shape of a wine glass with Tickled Pink written on it. It was so pretty I almost didn't want to eat it but ultimately I sank my teeth in it and what a joy it was! The perfect birthday treats from the perfect baking studio. 
We immediately decided to get Freeda Lazar on board to share her wonderful journey of Freddie's Baking Studio from 2016 till now and how she manages to get everyone Tickled Pink with her custom made cookies. 
How would you describe Freddie's? 
As a small and independent business that created a large enough impact to carve a niche with custom illustrated cookies in a market that was exploding almost exclusively with cakes and cupcakes. 
The reason you started Freddie's.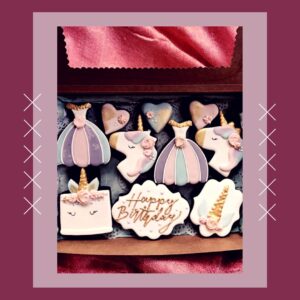 The reason I started making illustrated cookies is that I had this obsession to draw on an edible flat surface and the obsession, turned into a passion and evolved into a space and a business with the potential to bring actual happiness to those who consume it and to us who create it. 
Also read Mugful of stories- Best mugcakes in Bangalore
The story behind the name.
It's a nickname from when I was younger that I actually liked it. :p 
And it's a Baking Studio and not a Bakery because we function as a design studio…From briefing, sketching, setting color/mood palettes, typography to packaging, and delivering our best. 
What gets you Tickled Pink?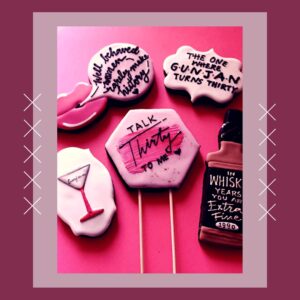 Every time I do a design for the first time ever! Especially when I get to represent our culture and traditions on cookies. Illustrated cookies have been the playground for a lot of international sugar artists for many many years now. It's nice to shift the focus to India and to create some non-cliched Indian designs for contemporary India and put it out on a global platform (Instagram).