Chocolate is cheaper than therapy, and you don't need an appointment.
A mugful of stories is proving that just right! This Dessert cafe, situated in the quiet bylanes of Bengaluru city specializes in gourmet mug cakes, churros, shakes, and a handful of cute stories.
The brother-sister duo, Dev, and Akshata have converted a garage into a cozy cafe with mug cakes to die for! Team Tickled Pink was delighted to know them and share their story cause them mug cakes are surely getting the taste buds of Bengalurians Tickled Pink!!
How would you introduce Mugful of stories to our foodies?
It's a cozy little place, where you can find some warm desserts to go along with your warm company. It not just warms your heart but can make it memorable for you!
Your cafe is situated in a garage. What made you renovate a garage and not rent out a commercial space?
We wanted to make this a place, where people feel like home and yet feel special. This place is filled with fairy lights and warm lights giving a snug and cozy vibe making people feel peaceful and be away from the usual city chaos.
Your specialty is mug cakes. How did you come up with this idea of baking?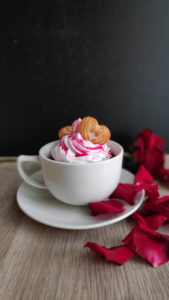 Have you heard of an idiom "Sold like Hotcakes"? Well, on one rainy evening while we just used that in a random conversation, we had questions like when was the last time anyone tasted a Hot Cake? And, there we thought we should at least try how it tastes like. And, once we tasted it for ourselves, we found out that there's nothing else that tastes so amazing like a freshly baked Hot cake right out of an oven and we wanted to introduce it to people and knew everyone else would like it too. After all, where else in Bangalore can we find places that make a freshly baked cake and serve it HOT? 😉
You have the most mouth-watering mug cakes. However, the menu of Mugful of stories is limited. Do you have any plans of introducing new delicacies?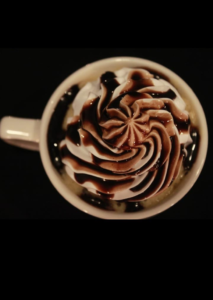 Yes, we do have a limited menu as we believe that even if it's just a few dishes, we should make them the best and have people come back for them over and over again.
But, we do have a surprise in line. We shall have a brand new menu with all the new amazing desserts very soon!
There are Eggless versions of Mug cakes available. Will you be considering to offer sugar-free/ vegan options as well in the future?
Yes, we do have plans of having some healthy variants on the menu shortly so that everyone can enjoy them.
While Mug cakes are everyone's favorite, what is your favorite dessert?
Haha… It's the hardest question to answer, as our menu has desserts for every mood. But, we can still pick 2 of our most favorite desserts of all time – A-choco-lypse Mug Cake and Classic Cinnamon Sugar Churros. They can make a person's day go from Blah to feel Ah-mazing instantly.
Also Read: These dreamcatchers are what dreams are made of!
We admire your passion for baking and having happy customers. Apart from this, what keeps you Tickled Pink and keeps you going?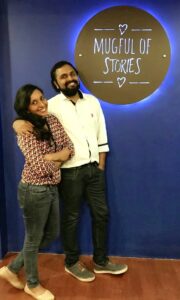 The only and only thing apart from baking yummy desserts is seeing our dear customers come back again and again for the desserts, seeing them have a great time with friends fighting for the last churro, playing the good old ludo and chess munching on the fries. Most of all it's the smiles and the happiness we see on their faces while they are having a good time here.
How do you market your brand currently?
We give all the credit to our amazing customers, who have always spread a word about us to their families and friends. We have always believed in the Word of Mouth marketing only and it has worked well!
Have you considered collaborating with food bloggers to expand your audience reach?
Well, we heartily welcome anyone who would firstly want to try our desserts and if they find it to be something they like, they could spread a word for us and that's the kind of collaboration we would like.