Entrepreneurship is no joke, it is an adventure filled with success and failures all along. And sometimes a bit of audiovisual stimulation of your mind by movies can help you maintain your calm. Whether it's a heart-warming adventure, an irreverent comedy or a thought-provoking documentary, a film can inspire and motivate an entrepreneur like none can.
I have churned out a list of movies every entrepreneur must watch so that you can learn, gain experience and grab onto that last drop of inspiration needed to be the next big thing. Each entry was chosen because it contains valuable lessons, common pitfalls, and at least a bit of inspiration for anyone working in the startup space.
1. e- Dreams
e-Dreams is a 2002 American documentary film directed by Wonsuk Chin portraying the rise and fall of http://Kozmo.com, an online convenience store that utilized bike messengers to deliver goods ordered online within an hour.The movie follows Joseph Park and Yong Kang, 28-year-old Korean Americans, whose company started as Park's idea in 1998 and by January 1999 became a reality in a warehouse with a small group of employees and grew to 3,000 employees and an 11-city network within a year. http://Kozmo.com raised $280 million in capital and attracted attention from Online Shopping for Electronics, Apparel, Computers, Books, DVDs & more and Starbucks. However, the lack of a sustainable business plan and the inability to raise additional capital due to the dot-com bust and stock market correction that began in April 2000 forced the company out of business by 2001.
2. The Startup Kids
The Startup Kids is a documentary about young web entrepreneurs in the U.S. and Europe. It contains interviews with founders of Vimeo, Dropbox, Soundcloud, Debito, xsmoke and more who talk about how they started their company and their lives as an entrepreneur. Along with that people from the tech scene speaks about the startup environment including the venture capitalist Tim Draper and MG Siegler, tech blogger at Techcrunch.
3. Chef
Chef is a 2014 American comedy-drama film written, co-produced, and directed by Jon Favreau, and starring Favreau, Sofía Vergara, John Leguizamo, Scarlett Johansson, Oliver Platt, Bobby Cannavale, Dustin Hoffman, and Robert Downey Jr. Favreau plays a professional chef who, after a public altercation with a food critic, quits his job at a popular Los Angeles restaurant and returns to his hometown of Miami to fix up a food truck. He reconnects with his ex-wife and invites their young son to join him in driving the truck back to LA while selling Cubanos in various cities along the way.
4. Pirates Of Silicon Valley
Pirates of Silicon Valley is an original 1999 TNT American drama film, directed by Martyn Burke and starring Noah Wyle as Steve Jobs and Anthony Michael Hall as Bill Gates. Spanning the years 1971–1997 and based on Paul Freiberger and Michael Swaine's book Fire in the Valley: The Making of the Personal Computer, it explores the impact of the rivalry between Jobs (Apple Computer) and Gates (Microsoft) on the development of the personal computer.
5. StartUp.com
StartUp.com is a 2001 documentary film about the dot-com start-up govWorks.com, which raised $60 million USD in funding from Hearst Interactive Media, KKR, the New York Investment Fund, and Sapient. The startup did not survive, but it became a reference for lessons learned, as it was the subject of a 2001 documentary that follows govWorks founders Kaleil Isaza Tuzman and Tom Herman from 1999-2000, as the Internet bubble was bursting.
6. The Social Network
The Social Network is a 2010 American biographical drama film directed by David Fincher and written by Aaron Sorkin. Adapted from Ben Mezrich's 2009 book The Accidental Billionaires: The Founding of Facebook, A Tale of Sex, Money, Genius, and Betrayal, the film portrays the founding of social networking website Facebook and the resulting lawsuits. It stars Jesse Eisenberg as founder Mark Zuckerberg, along with Andrew Garfield as Eduardo Saverin and Justin Timberlake as Sean Parker.
7. August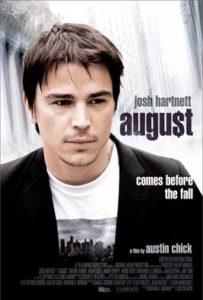 August is a 2008 American drama film directed by Austin Chick and presented by 57th & Irving. The screenplay by Howard A. Rodman focuses on two brothers, ambitious dot-com entrepreneurs attempting to keep their company afloat as the stock market begins to collapse in August 2001, one month prior to the 9/11 attacks.
8. Rocket Singh: Salesman Of The Year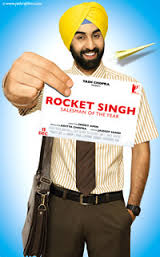 Rocket Singh unravels the journey of an average Commerce student who goes on to become the Founder of Rocket Sales Corporation and in the course of the journey teaches us many entrepreneurial lessons like building the USP of a company, maintain ethics, team issues, choosing between profits or clients.
9. The First $20 Million Is Always The Hardest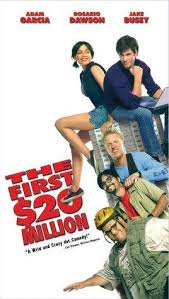 The First $20 Million Is Always the Hardest is a 2002 film based on a novel by technology-culture writer Po Bronson. Andy, a successful marketing guy quits his job, because he feels disconnected with the values about work he learned from his father. He gets a new job at a top notch research facility, where he quickly makes a powerful enemy who makes him volunteer for a nearly impossible project: The $99 Personal Computer.
10. Guru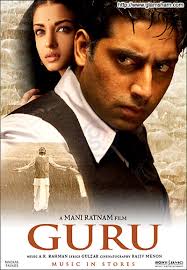 Guru is based on the life of Dhirubhai Ambani, it presents the real life story of how a villager rose from the streets to become GURU, the biggest tycoon in Indian history. The film also throws light on market Imperfections, Corruption, Excise duties, Import-Export regulations which trouble the businessmen even today and hinder the growth of the economy and nation as a whole.
11. Pursuit Of Happiness
"Don't ever let somebody tell you you can't do something. Not even me. You got a dream, you gotta protect it. People can't do somethin' themselves, they wanna tell you you can't do it. If you want somethin', go get it. Period." Pursuit Of Happiness is an inspiring movie about a man who although becomes homeless and struggles to provide for his son, never gave up on his dream. That passion and sacrifice is something every entrepreneur should be willing to embrace.
12. Underground: The Julian Assange Story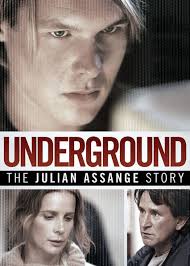 Underground follows Julian Assange in his early days. In 1989, known as 'Mendax', Assange and two friends formed a group called the 'International Subversives'. Using early home computers and defining themselves as 'white hat hackers' – those who look but don't steal – they broke into some of the world's most powerful and secretive organisations. They were young, brilliant, and in the eyes of the US Government, a major threat to national security. At the urging of the FBI, the Australian Federal Police set up a special taskforce to catch them. But at a time when most Australian police had never seen a computer, let alone used one, they had to figure out just where to begin.
13. Tucker: The Man And His Dream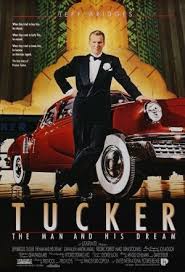 Tucker: The Man and His Dream is a 1988 American biographical comedy-drama film directed by Francis Ford Coppola and starring Jeff Bridges. The film recounts the story of Preston Tucker and his attempt to produce and market the 1948 Tucker Sedan, which was met with scandal between the "Big Three automobile manufacturers" and accusations of stock fraud from the U.S. Securities and Exchange Commission.
14. Steve Jobs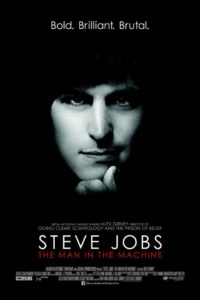 Steve Jobs is a 2015 American biographical drama film directed by Danny Boyle and written by Aaron Sorkin. Based on the biography of the same name by Walter Isaacson, as well as interviews conducted by Sorkin, the film is structured into three acts which cover fourteen years (1984–1998) in the life of personal computing innovator and Apple Inc. co-founder Steve Jobs, with each act taking place immediately prior to the launch of a key product – the Apple Macintosh, the NeXT Computer and the iMac.
15.  Beer Wars
Beer Wars is a 2009 documentary film about the American beer industry. In particular, it covers the differences between large corporate breweries, namely Anheuser-Busch, the Miller Brewing Company, and the Coors Brewing Company opposed to smaller breweries like Dogfish Head Brewery, Moonshot 69, Yuengling, Stone Brewing Co., and other producers of craft beer. Also covered is how advertising and lobbyists are used to control the beer market, implying that these things harm competition and consumer choice.
Image Source: Wikipedia and IMDB
And if you are looking for an ideal coworking space and mentorship from industry pioneers.
Visit the website below: