KAZO is a young international brand that has made its way into the centre of the fashion industry within a short period. The idea of KAZO came into being to amalgamate international trends and fashion at a value that would be affordable for the woman of today.
KAZO launched its first showroom in Delhi on 07.07.07 in Delhi, India. With around 200 stores across the country, one can also now find stylish Kazo dresses online.                        
It constantly pushes the envelope to bring the best and latest fashion from around the globe. It is designed for the modern Indian woman who is confident, glamorous and sensual with a sophisticated lifestyle.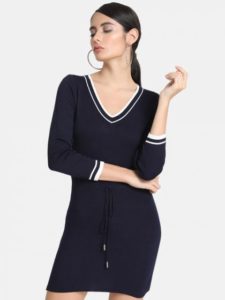 Kazo dresses are phenomenally fashionable with a high wearability and practicality quotient. The price range for an 'easy daywear top' starts from Rs 1290, while a cocktail dress can cost up to Rs 8000.
While a customer is shopping online, the brand gives the vibe of latest chic contemporary fashion which represents a mindset and an attitude; not an age.
In a short period, the brand has established itself as one of the best fashion retailers. Kazo's business model is focused on a basic retail model. In one line it can be described as 'fashion from the runway to the store'. 
If you are like me, you hate crowds when you're shopping. Especially during holidays, festivals, or on weekends, they can be such a huge headache. Imagine how amazing it is to shop runaway dresses from all the high-end brand at midnight in your pajamas! 
The bonanza of shopping the dresses online is that the price of products sold online often comes with discounts and other exemptions which are not observed, in most of the offline stores. Plus, it's easier to compare prices and find a better deal. Not only price better, but you can save on tax as well since online shops are only required to collect a sales tax if they have a physical location in your state. Factor in the saved expense of gas and parking and you have saved yourself a lot of money! 
The main factor behind the brand's success is that it's turnover time is fast. The logistics involved are fast, and efficient – from the time a design/style hits the runway to the time it reaches Kazo's store on the ground is a paltry three months, and sometimes even less than that.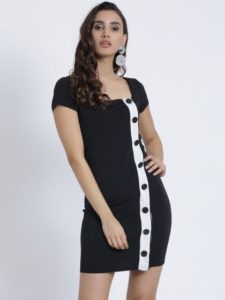 For customers like us, it means, latest fashion at the tip of your fingers!
Imagine this. You liked a dress in your offline Kazo store but it's out-of-stock. Here come the perks of shopping stylish dresses online from Kazo, where you can find a far greater selection of colors and sizes than you will find locally are at your disposal. Plus, the stock is much more plentiful, so you'll always be able to find your size and color. Some online shops even accept orders for out-of-stock items and ship when they come in. 
What differentiates the brand from its contemporaries – domestic and international – is the fact that the brand makes an effort to upgrade latest trends, styles, and designs for its consumers which significantly reflects in its online collection. 
So browse through all the trendy Kazo collection and you'll never miss a chance to be a fashionista!