Also Read: Best Microbreweries in Bangalore
Not to forget, if it rains in one street it doesnt rain in the other 😉
Also a hub for multiple cuisines like Irish, Japanese, Mexican, Vietnamese, American, East European, American… You just name it, we have everything here.

7.Incredible Bus Service
BMTC has the highest number of Volvo buses than any other public transport company in India.
8. Bangalore Airport with its beautiful infrastructure and people serves as a nice hang out after a long drive.
Also a destination for a long drive at night or over the weekend.

9. Bangalore fashion week. 
You have to agree bangaloreans have got style. We make our own style statement and you can never get enough of looking at the girls here.

11. If you are looking for a smart and intelligent man you are sure to find one in a Bangalore man. The city is full of techies.

12. People speak all languages. Unity in Diversity is definitely our motto.
Very easy to communicate with people in bangalore , at times even a vegetable vendor can talk in English

13. Picturesque locales around the city for a weekend getaway.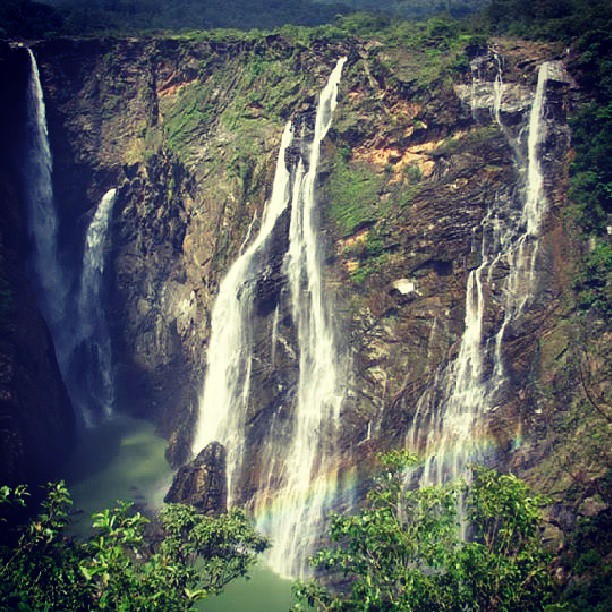 Jog Falls. Image by Rahul
Many weekend getaways close by – shivanasamudra, Hogenakal waterfalls, talakad …Just to name a few

14. Career wise best place to settle. There is a job for everyone here.
Bangalore is the IT capital of the country but yet we have a job to meet everyone's requirement.