Bangalore has been brimming with breweries. It has turned into a new fad! Here is a list of the best microbreweries in town.
1. Arbor Brewing Company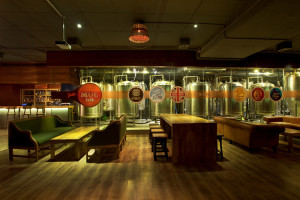 Image: buzzintown
Amazing flavors of beer and mouth watering American dishes to go with it, that is what ABC is all about. Its heady ambience will make you return again and again. Our recommendation of beer is the Hefeweizen (Wheat beer) and if you like dark beer then its got to be the Irish Stout.
Location : Magrath Road
Cost for 2 : Approx 1200.
2. Windmills Craftworks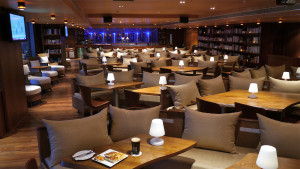 Image: windmillscraftworks
All of their beers are delightful, just cant say no to any of the variety of flavours of beer that is available here. So we recommend to try the taster composed of all the brews with some fish & chips.  The ambiance is brilliant with a good collection of books in their library. If you like live music, this is the place to be on a weekend.
Location : Whitefield
Cost for 2 : Approx 1800
3. Toit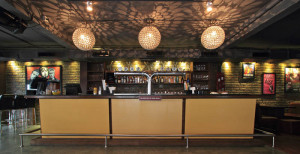 Image: indiasite
The only place that is always packed even on a weekday! Our recommendations are the Weiss beer and for the dark beer lovers, its the Dark Knight and along with the beer we recommend the Toit Baked Nachos and Oriental Pizza. But remember if your going here on a weekend, a reservation is totally needed.
Location : Indiranagar
Cost for 2 : Approx 1400
4. Big Pitcher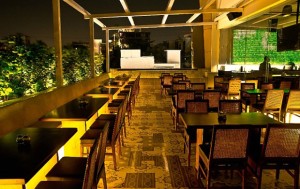 Image: liveinstyle
A huge place with some good music on Old airport road. Our recommendation here is the Sarava beer and the Mini Po' boys burger.
Location : Old Airport Road
Cost for 2 : Approx 1500
5. District 6 – Pub, Brewery and Kitchen
District 6 is located at Gateway Campus,Malleshwaram . The brewed beer is served in unique glasses here. Our Recommendations of beer are The Chief and The Guru with some Peri-peri chicken.
Location : Malleshwaram
Cost for 2 : Approx 2000
 Also Read: Affordable Pubs & Bars In Bangalore
6. Big Brewsky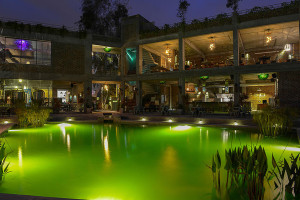 Image: bigbrewsky
One of a kind brewery in Bangalore, a perfect one for a romantic date. We recommend sitting next to the pool with the Belgium Witbier and the Indian Pale Ale and their lip-smacking Peri-peri chicken & Falafel
Location : Sarjapur Road
Cost for 2 : Approx 2000
8. The Biere Club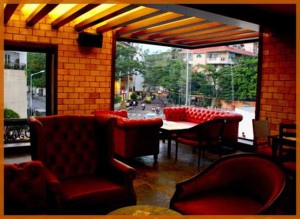 Image: thebiereclub
The Biere Club has a large variety of beers and also serves seasonal beers. Apart from all that, the steaks are a must try. Have a hangover after drinking lot of beer last night? Not a problem, they have a hangover breakfast menu. Our recommendation – Wheat Beer & Ale.
Location :  Lavelle Road & Whitefield
Cost for 2 : Approx 1600
9. Murphy's Brewhouse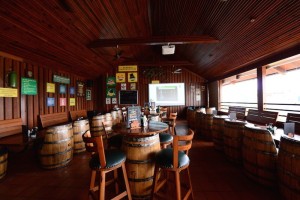 Image: Zomato
The first Irish microbrewery in Bangalore and the ambiance does give you the Irish feel. Our recommendations for the beer- the Good Golly and for the dark beer lovers it is the Blackbeard. The food that goes well with it is the Murphy's Buffalo Chicken Wings.
Location : Domlur
Cost for 2 : Approx 1800
10. Brewsky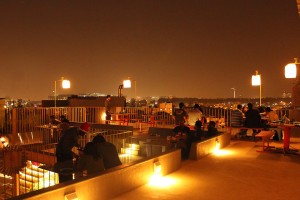 Image : facebook
There was a time when there were no good pubs in JP nagar and then enters Brewsky. Located on the 5th and 6th floor. The 6th floor opens only after 6pm, but trust me that is where you got to be. It is open air with a nice view of the city around. Not bad for a romantic date too.
The beer we recommend here is Belgium Wit and yes not to forget their yummy tiny burgers.
Location : JP Nagar
Cost for 2 : Approx 1500
11. Prost Brew Pub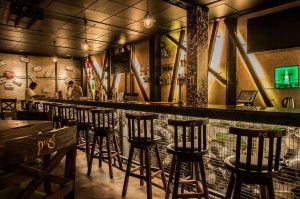 Image : Zomato
The ambiance is of rusty type and is spread over 3 floors and you can see pipes hanging around. Feels like ur in an industry. Our recommendation here is the Apple Cidar and Cheese Cigar rolls.
Location : Koramangala
Cost for 2 : Approx 1500
12.Vapour Pub & Brewery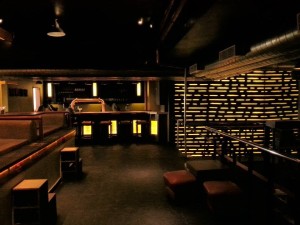 Image: Zomato
Vapour is a restaurant cum brewery and also has a dance floor . Vapour has 5 amazing beers- Vapour Premium , Vapour Basmati, Vapour Wheat, Vapour Dark, and Vapour Ale.  Most of the people prefer the roof-top. A sample of any four beers costs just Rs 150. This is an affordable microbrewery in Indiranagar .
Location : Indiranagar
Cost for 2 : Approx 1200
13. Barleyz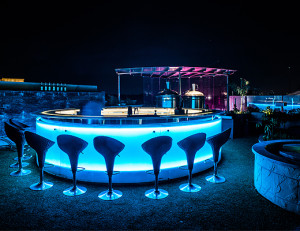 Image: Barleyz
Barleyz is located on the roof-top in Koramangala , its a lounge and a microbrewery with a beautiful view of the sky in the night. They have 5 types of beer on the menu Barleyz Special, Blonde, Wiet, Porter and Ale.
We recommend the Barleyz Special and Ale with Garlic Butter Thyme Prawns.
Location :  Kormangala
Cost for 2 : Approx 1800
14.Euphoria – U4IA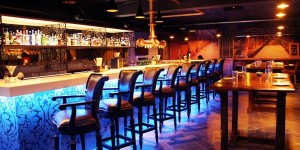 Image: Zomato
North Bangalore hardly has good places but Euphoria fills in the gap. We recommend the Wheat beer with Beer Battered Chicken
Location :  New BEL Road
Cost for 2 : Approx 1500
15. 3 Monkeys Brewpub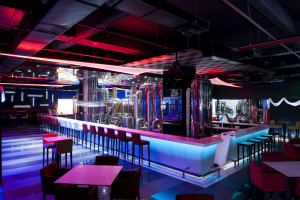 Image : 3monkeys
Located at the Gopalan Signature, good to have some beer after shopping at the mall.
Our Recommendation – Wheat IPA.
Location :  Old Madras Road
Cost for 2 : Approx 1500