Want Instant Talaq? Well… not in India anymore! 
NATIONAL
–The Triple Talaq system followed by the Islamic community has been eliminated on the basis of it being unconstitutional. Didn't this practice undermine a woman's rights? Surprised women don't do much for their own rights! Anyway good riddance to bad rubbish, yeah!
–After a roller coaster ride for Infosys on the market side, it is no longer among the 10 most valued companies on BSE/NSE. Co- founder of Infosys, Nandan Nilekani, comes back in a twist and is appointed non-executive chairman of Infosys.
–The so called Rockstar Godman, Baba Ram Rahim Singh as he is called with "reverence" mind you… is finally convicted of sexual assault of a sadhvi. And what follows after such justice? Useless, uneducated, unruly, retards, who call themselves his followers, creating havoc in Haryana, Punjab and New Delhi. Police is forced to open fire and wham bam.. Sorry man! 17 foolish followers go down.
–Bihar floods- The death toll stands at 418. Modi made an aerial survey of the state and the damage caused for the aid allocation and conferred 500 crore as immediate relief.
INTERNATIONAL
–India, Russia to crank up their military ties with "Indra" Combat exercise to be held at Vladivostok from October 19 to 29. Let's get our defences strong, never know when we might need them with all the threats coming in from China and Pak.
WHAT INDIANS WERE TALKING ON TWITTER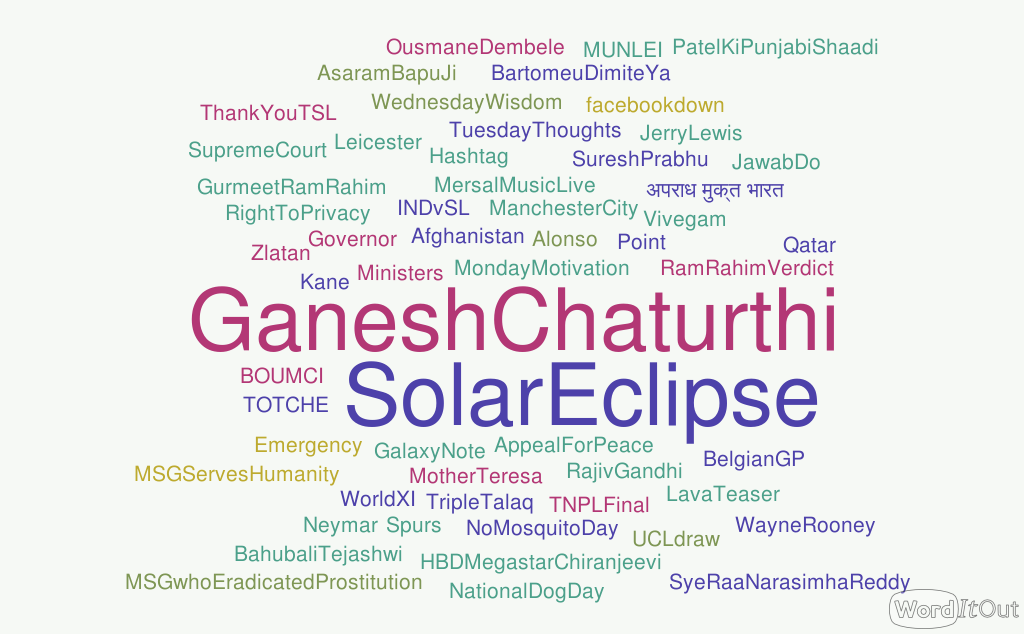 SPORTS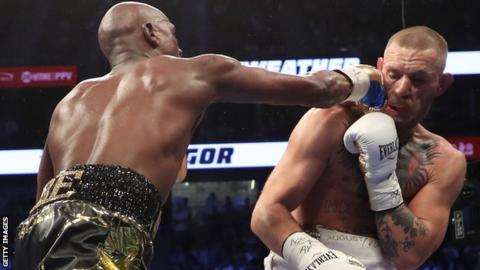 -The big and most hyped fight Floyd Mayweather Jr. vs. Conor McGregor 2017 ended today and no prizes for guessing who won- Mayweather of course, giving him his 50th consecutive win.
–India vs Srilanka ODI series- The series started on 20th August, after the test series, won obviously by India. So far India has maintained its dominance by chasing in both the matches and securing victory. Today is the third of the 5 match series.
-World Badminton Championships- Our women rockstars of badminton, Saina Nehwal and PV Sindhu, both reached the Semi finals of WBC. While Saina lost to her counterpart Nozomi Okuhara and settled for a bronze, the focus shifts to Sindhu in anticipation of gold.
–Wayne Rooney, who played for Premier League club Everton, declared that he was retiring from International football immediately.