I have had so many people warning me about Solo Traveling. Backpacking alone across some of the remotest places has given me sort of an expertise to bust those myths, don't you think?
MYTH 1: It's not safe
Oh! I have heard the infamous dialogue from 'Jab we met' so many times that now I feel like swinging my handbag at the face of another person who is going to use the dialogue 'akeli ladki, khuli tijori' again.
Traveling alone has taught me that the world is not as dangerous as people assume it to be. I am always advised to carry knifes, pepper sprays and even guns (if they were legal in India). I have never carried them nor have felt the need to use any… until now. (I hope you don't too)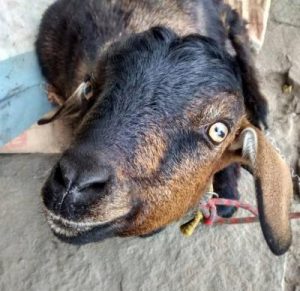 Reality- World is predominantly a safe place. You just need to have the guts to explore.
MYTH 2: You need to be rich to travel
I am poor. With my meagre salary I can barely afford to spend more than Rs1000 per day. In fact sometimes I have gotten away with spending just Rs500 per day (for both food and stay). There are so many places in India that are extremely beautiful and the stay is ultra cheap. I tend to choose such places most of the times for my vacations.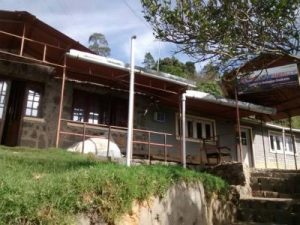 Reality- Money is just a frame of mind.
MYTH 3: People are bad
The world is a great mirror. It reflects back to you what you are- Thomas Dreier
Personally I have not really met bad people. Well maybe they are bad but no one was particularly bad to me. I have seen people returning me back my wallet with money and cards intact, people going out of their way to help a traveler, people being genuinely nice.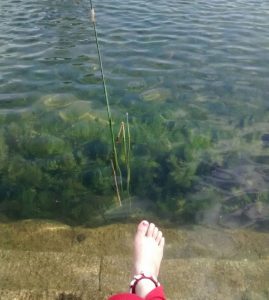 Reality- Be nice to people and they will be nice to you.
MYTH 4: It's boring to travel alone
This is by far the stupidest assumption. Before starting my travels alone I had the same notion. But I've been the happiest when I have traveled alone. No fuss no frills. I go where I want to, I eat what I want and I dress the way I want. Most of my plans are spontaneously made and I love the fact that I don't need to discuss with someone else about its viability.
Reality- Traveling alone is the most liberating experience
MYTH 5: Traveling alone means having flings
This is another common thing I get asked. 'So you want to find a guy, huh?' 'Aren't there men in Bangalore?' (This usually comes from the males! So typical eh?). I'm like 'WTF!'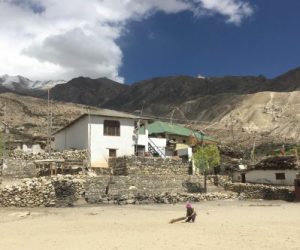 Reality- Traveling alone means different to different people. For some its more about peace and learning and the most obvious reason- Time Off!
MYTH 6: It's waste of time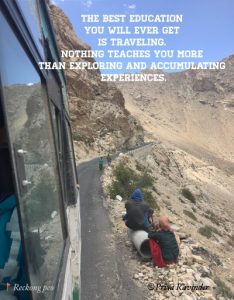 Reality- The above image says it all.
MYTH 7: You may get lost, raped and sold
There is a difference between movies and reality. You have technology and good natured helpful people to your aid, so all you need to be careful of are the trouble makers and that's not too difficult, if you ask me.
Reality- Stay responsible and careful and avoiding danger becomes easy-peasy.
Also Read: Hampi- Land of temples
MYTH 8: You will be homesick
Well this may not be entirely a myth. You sometimes do get homesick, but that's the beauty of it. It makes you realise the value of what you have.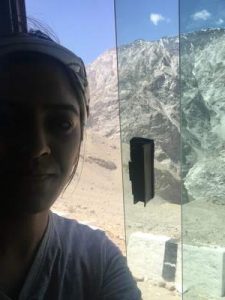 Reality- You will be homesick, you will be lonely. But you need to keep moving. The secret is to stay busy.
MYTH 9: You are not serious about your life and career
Time off from your work or college cannot be better spent than by learning about new cultures, lifestyles and the world in general. You do know that Steve Jobs' travel across India helped him shape his success, don't you?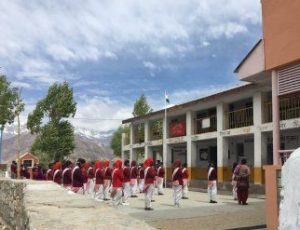 Reality- Traveling alone makes you independent and teaches you things that text books, classrooms and e-learnings don't
MYTH 10: You are limited when you are alone
This is the most absurd myth. Rather, traveling alone makes you limitless. I get to interact with a lot more people when I'm travelling alone than with companions. I'm a lot more responsible, independent and receptive to all forms of education.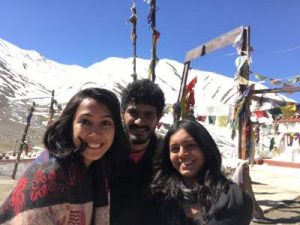 Reality- A comfort zone is a beautiful place, but nothing ever grows there.