Daniel Moncada has proven to be a fixed figure in Hollywood by continually showcasing his signature gritty talent and understated ferocity in his roles.  He will be bringing his cool killer demeanor to the big screen December 14th and forever cementing his name in Hollywood history. Working with the legendary Clint Eastwood in the upcoming highly anticipated film "The Mule". "The American crime drama is directed by Clint Eastwood as he also steps into a starring historical role for the first time since 2009. The film is based on a true story and stars an impressive cast of Eastwood, Laurence Fishburne, and Bradley Cooper. In other work Daniel reprised his infamous role as assassin extraordinaire Leonel Salamanca in season 4 of the award winning crime drama "Better Call Saul" TV series created by Vince Gilligan and Peter Gould. "Better Call Saul" is a spin-off prequel and worthy successor of the critically acclaimed, wildly popular TV series "Breaking Bad". Daniel also co-starred in the comedy-drama TV series "Kidding" starring Jim Carrey on Showtime.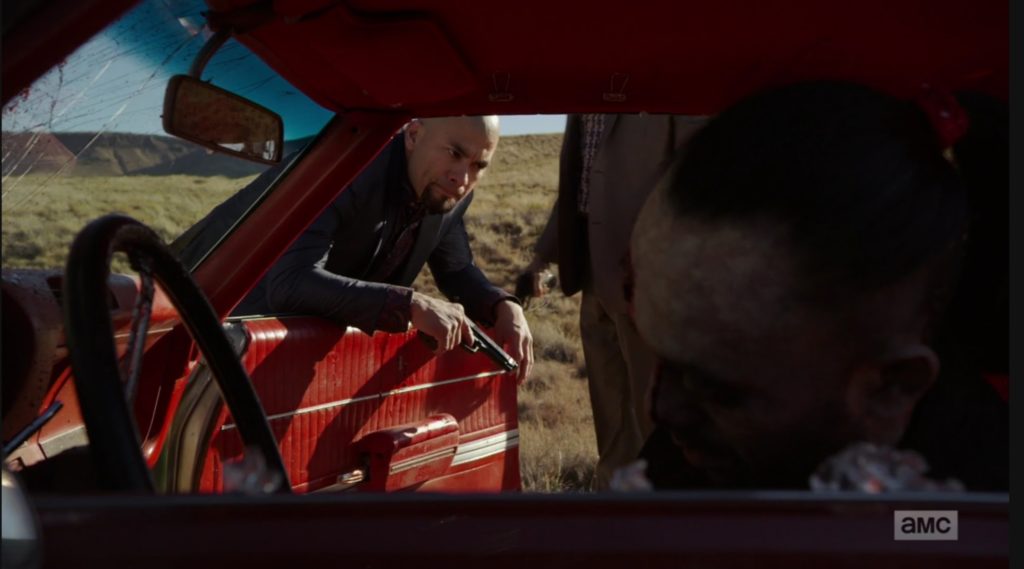 PLAYING FOR THE SOUL
Thestoic authenticity Moncada brings to on-screen stems from his real-life hardships and experiences. One cannot help but feel the charisma and reserved ruthlessness he brings to his roles; eyes filled with history. Daniel was born in Honduras and raised in Los Angeles, CA by a single mother along with his brother actor Luis Moncada. Daniel similar to some of the roles he plays understand and stresses the importance of family.  Daniel embraces his past rough times and he has the stories, tattoos and scars to prove it. Growing up Moncada had run-ins with gangs, death, violence, jail time and has overcome adversity that many never see.  Putting a positive twist on his experiences with perseverance and humility he now uses his past as fuel for positive change while never forgetting where he came from.  Daniel gives back to the community with volunteering his time, and knowledge mentoring youth at a boxing gym,Daniel Moncada's career in front of the camera is filled with many notable and numerous film and TV projects including"Breaking Bad", "Mcfarland USA", "Lethal Weapon","Scorpion", "The Night Shift", "Fear the Walking Dead", and "BloodFather" to name a few.  Daniel is also known for doing his own stunts.  He actively trains martial arts, kickboxing, jiu-jitsu, MMA and boxing in Los Angeles furthering adding to his dangerous persona and this golden boy's life imitating his perfectly crafted art.