Nikitha Hingad.. the new poetess has released her new book of poems called "Philia and Sophia". The book is for die hard romantics with beautifully written, deep and profound poems. Read more about her and her evolution as a published poetess.
How would you like to introduce yourself to your readers?
My official name is Nikitha Ramesh. I have used my family name in my pen name because I find it very unique. I am originally from Rajasthan but born and raised in Bangalore. Being an artistic person I'm an avid fan of all forms of arts. When I was 7 years old, my class teacher recognized my skills in drawing.
Your education qualifications
I graduated in B.com from Mount Carmel College in 2009 after which I am pursuing Chartered accountant course. So practically books never leave me.
What were your career aspirations as a child?
I wanted to be Doctor. But since girls in my community are not encouraged to pursue a career, I convinced my father that CA was a cheaper course to invest in.
What interested you in writing poems and become a published poetess?
Honestly, apart from school curriculum I never read poetry much. I never found poetry books in any library or I'd have indulged in it. I wrote my first poem in 2003 and tore it away. I was too shy and embarrassed about my emotions. During my college days, back in 2006, I shared a poem with my friend Swetha Chhajer who not only saved my poems but also took my autograph. She brought in me, a much needed confidence. And thus I began sharing my poems with more of my friends and I started being recognized for them.
When I'm inspired to write, I just take out my cellphone and note down the poem. During my college days, I used to sms it to all my friends. And later I used to post them on my Facebook status.
Finally, one day I decided to publish my poems.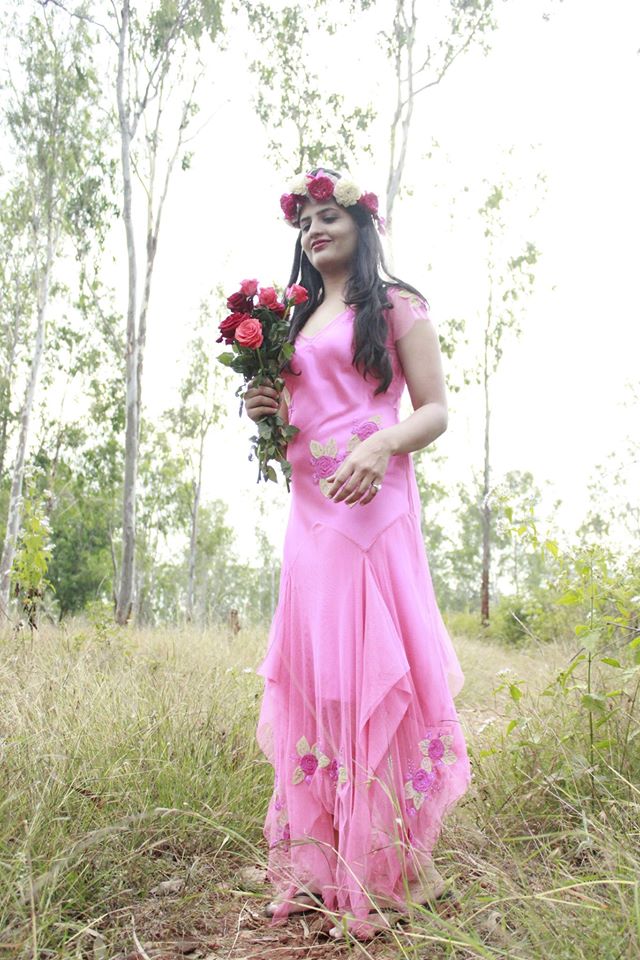 How were you able to break into the world of published writers? What were the difficulties you faced during your emergence as a writer of 'Philia and Sophia'?
I had no clue how a poetry book looked like. I researched in library and found just a few translated anthologies. On internet, I came across poems by Rik Bertrand.  I loved his poems. They were brilliant. I contacted him and he agreed to mentor me. I followed his footsteps and joined several poetry groups on Facebook. I kept posting on them. I wanted to know if I was really good. I diligently read works by famous poets like Pablo Neruda, Robert Frost, Rabindranath Tagore etc.  I still listen to poetry on YouTube. My friend Francine Samuel and my school teacher Mrs. Mangla helped me edit my work. One day Rik asked me what I had decided about the books cover and name. He said I should use my own picture. And l did.
How did you come up with the title of your book?
When I was pondering about the title, first name that came to my mind was 'string of words', later wanted to name it 'autumn leaves'.  I somehow didn't like it. Then one day while internet surfing I found the derivation of the word philosophy. That's where I found Philia and Sophia and I am glad I chose it as it is a very interesting name.
How long did it take for you to complete the book?
I cannot tell you exact number of days because I have added poems from 2006 till now. But the compilation work took almost 5 months.
Who are your favorite authors and books?
I like Alchemist and Eleven minutes by Paulo Coehlo. I liked Harry Potter series of course.  I was so inspired by Linda Goodman's book on astrology at one point, that I ended up asking "What's your sun sign?" to every person I met.  I liked Twenty Love Poems and a song of Despair by Pablo Neruda.
Also Read: In Shoes Of… An Author
Does poetry help you in feeling good and comfortable in communication?
Poetry is an artistic form of writing. I feel good expressing my feelings in poetical way. Rather than saying 'Oh! I am sad and helpless' why not put it as "Oh the dark skies bring glum as I rue in despair"? 
What is difference you feel mentally and emotionally when you express yourself through speech compared to when you express it in poems?
When I usually speak I do not express my emotions or share my feelings so much. We just talk facts. Our life is logical and practical. Emotions are not of much importance to most people. When someone asks, "How are you?" we usually say "I am fine". And most of the time we may not be. People are becoming lonelier from within.
When I express through poems I am in a different state of mind.  When I write romantic poem I imagine I am the character in the movie that had lost her husband. Its empathy I feel towards people.
What do you have to say about the never ending eve teasing and sexual assaults on women?
Things won't change till men are brought up in the right way.  They tell their own daughters stay at home so that they can harass other women. We women compromise with such men. The society as a whole should make the change.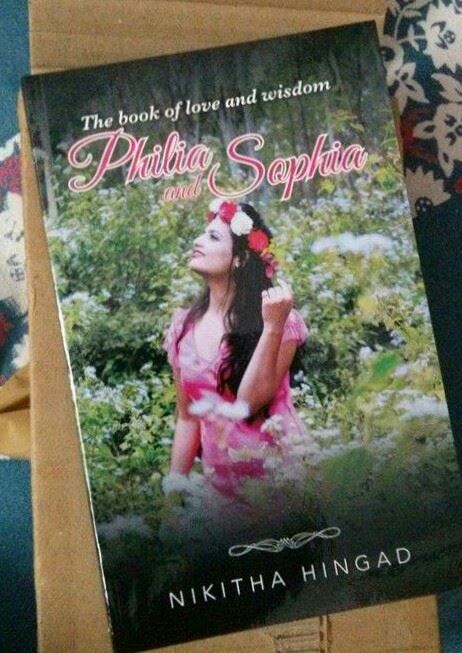 What will the readers find interesting in your book "Philia and Sophia"
Philia and Sophia is a compilation which can be read by all generations. It is basically for the youth and hard core romantics. I intend to charm them with my words. They can dedicate the poems to their partners.
Sophia part of the book has quotes which people can use as my word of advice to them. It has a lot of depth and meaning which I believe is timeless. I'd suggest my book to people who like philosophy. My 15 monochromatic Illustrations serve as a cherry on top of the cake.
Since "Philia and Sophia" is not a story or a novel to be read in order, but a poetry compilation, the reader can choose topics from Index and read whatever they like whenever they want.  It is a collectible to be read in leisure. I hope it is real treat for them.