ICYMI, Cyber attack is spreading globally especially in India and Russia and is worst affecting old XP computers. The attack disables all programs and gives a window asking for ransom and does not go away until you have to shut down the PC. It has affected huge companies and is the biggest cyberattack ever recorded hitting 74 countries and forcing Microsoft to offer free fix. Reason to be an Apple supporter yet?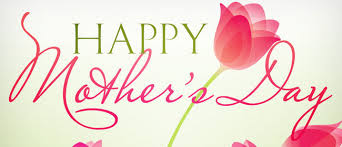 INTERNATIONAL
India keen on deepening its bonds with neighbour SriLanka as China tries to win the country over completely. Modi in a Buddhist conference in Colombo hinted that Sri Lanka rebuffed a Chinese request to dock a submarine at one of its ports.
A blast which is most likely a suicide attack targeted to deputy chairman of the senate, Maulana Ghafoor Hyderi in Balochistan has killed 25 people and injured many including Hyderi. And as always Pakistan rubbishes the accusation.
Trump fired FBI director James Comey on Tuesday and that has been causing chaos in the White house over his intention and manner of dismissing him. When he was fired, Comey was in middle of investigation of Russia's involvement in Trump Victory.
Justin Beiber concert happened in Mumbai, India last week and was ridiculed for his lip syncing, C'mmon no one actually sings in a concert. Cut the kid some slack!
NATIONAL
Sacked delhi water minister Kapil Mishra's claims that chief minister Arvind Kejriwal took Rs 2 crore from health minister Satyendra Jain. And this has triggered the politicians as well as public with everyone calling for Kejriwal to resign. Why? Flashback: AK has declared100 times that he should be removed if he is corrupt.
SBI cuts affordable home loan rates by 0.25%
India looks likely to receive above average monsoon rainfall and the stock market is making a crazy bull run.
Indian IT has been looking to make heavy job cuts and blame it on Trump effect. But they have been planning on this before even trump came into power.
Thousands of people gathered at Delhi's India Gate on Saturday evening to pay homage to Army officer Lieutenant Ummer Fayaz , who was killed by PAK terrorists on Wednesday. Police put up posters with photographs of the killers, the three Hizbul Mujahideen terrorists in Kashmir.
WHAT INDIANS HAVE BEEN TWEETING ABOUT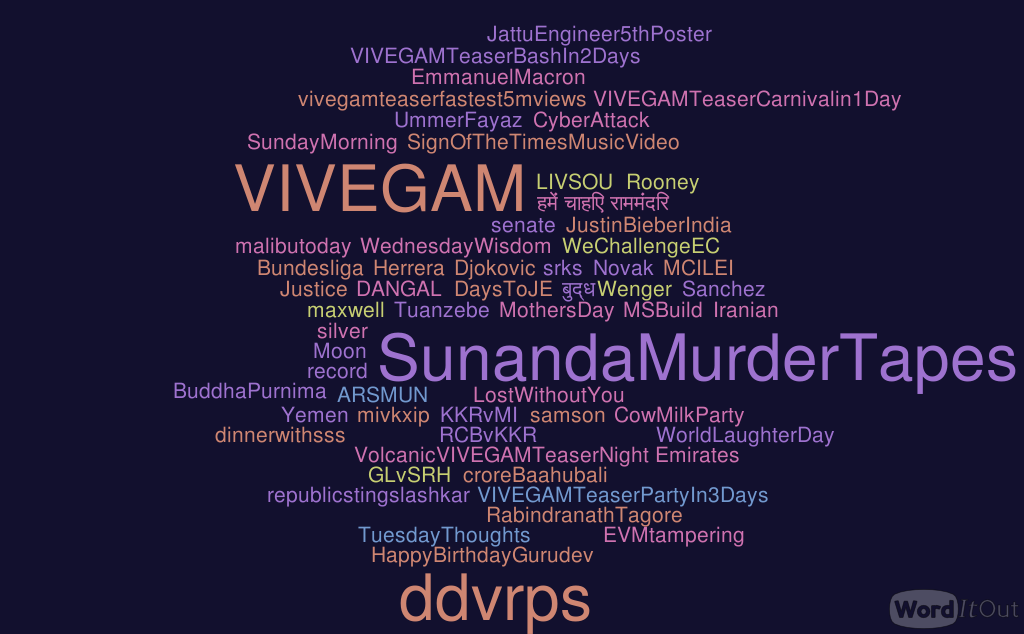 BTW, A 16-year-old boy's plea for a year of free chicken nuggets has become the most retweeted message on Twitter. His tweet was : "Yo @Wendys how many retweets for a year of free chicken nuggets?"
SPORTS
IPL points table:

With the first three teams qualified for the playoffs. The fight for the fourth team is on between Pune and Punjab. That will be known by the end of today.
Sakshi Malik, and two other Indian women wrestlers, settled for a silver medal each in their respective weight categories at the Asian Wrestling Championship on Friday.