NOTE: The review may contain spoilers.
I know it's late to write a review and most of you have already watched the well-received PK. It's however not too late to pitch in with my opinion.
Before the movie could release I was hoping it would be a flop. (Yeah, I know! Sorry Aamir Khan Fans.) But this had nothing to do with him. I just expected it to be a flop as it starred Anushka Sharma (whom I dislike with a passion so great, it could override my liking towards Deepika Padukone). Being a huge Deepika fan I was biased towards 'Happy New Year". But nevertheless I succumbed to the hype created around the goddamn PK and was drawn to the theatres to watch it.
By now everyone must be aware that Aamir Khan is an alien in the movie. The satirical comedy starts off with his descent on earth via spaceship; and his remote locket (his only clothing), used to summon his spaceship being stolen.
A naked and dejected alien having landed in Rajasthan thus starts his journey in search of his remote.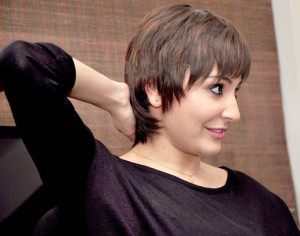 Meanwhile somewhere in Belgium the pouty, fish lip jobbed, Anushka sharma (Jagat Janani AKA Jaggu) is romancing Shushant Singh (Sarfaraz), who is from Pakistan. As though her lips were not enough to make her look bad, the film makers decided to go all out and experiment with cropped hair assuming it would save her. But alas! You are stuck trying to make a choice whether to criticize her mouth or her wig.
After a break up at the altar with her beau (post being brainwashed by a Tapasvi Maharaj (Saurabh Shukla) that all Pakistanis are cheats), leaves Belgium and comes to India and starts working as a Journalist. Here she meets Aamir (now named PK), who is in search of God and distributing pamphlets of Gods being missing.
Oh yeah, and how did he get the name PK you ask?
Aamir Khan gets the title from people who face the brunt of his innocent, funny and endearing questions and answer him with a "Tu PK hai kya?" (Are you drunk?)
Sanjay Dutt (as Bhairon Singh) has a guest appearance and does a good job as PK's comrade. Aamir Khan has an ability to assimilate information by holding hands with a person, which was the only means of communication on their planet. He somehow manages to learn Bhojpuri from a prostitute and that turns out to be the saving grace of the movie. The first half of the movie is a laugh riot and you are just wondering that the movie is well worth the watch when the second half appears!
Also read: 15 REASONS WHY ONCE YOU'VE LIVED IN BANGALORE YOU WILL NOT LIKE ANOTHER CITY
Post interval the movie seems like a melodramatic soap, building up to a sloppy, exaggerated climax which is characteristic of most of Rajkumar Hirani movies.
Overall, the movie is worth watching once as it is not a complete rip-off of "Oh My God." Aamir Khan's is an actor par excellence and he proves it yet again with this movie. Can't say much about the lead actress though, a letdown I must say.
Noteworthy song: Tharki Chokro.