For your travel experience to be fruitful, you need some devices to help you make it easier and less boring. Make no mistake, not all the travel gadgets are electronic; there are others like bags and specially made mats and tents which are also part of the gadgets. Since there are so many of them, you choose the ones that work for you depending on where you're traveling to.
Some of the essential travel accessories include:
The Ultra-Portable Bluetooth Speaker and The GoTenna Mesh
If you want to have cool travel, these are must have travel items. The fact that you're traveling does not mean you leave all the fun behind. The ultra-portable Bluetooth speaker is small enough to fit in your pocket and the quality of sound is not compromised despite its size. It has powerful speaker, and the best feature is that it can play non-stop for 10 hours after every charge, amazing right?
Constant communication is at the top of every travelers' priority list because you need to keep up with what's happening either at home or in the office. It can be used by both Android and iOS users. It keeps the devices connected even if there is no cellular connection. It's pocket-sized and uses Bluetooth connectivity to send and receive messages within a radius of up to 4 miles.
A Washbag and a Good Travel Bag
Doing your laundry while on the trip can prove to be stressful at times, but with this new invention, you can now rest easy. The scrubba wash bag comes with a washboard and it does not require a lot of water to clean using it meaning you can do your laundry fast and conveniently.
A good travel bag is also one of the most useful travel items, so it is wise to invest in one. The most recent discovery is the Away's new aluminum Edition which has incredible features which include security locks, its unique wheels, and an organized interior so you can carry more luggage in the bag. If you have a lot to carry, get an automated travel vacuum which compresses the clothes by removing air and they end up occupying 50% less space. The bag also has an inbuilt battery for charging the phone.
Keeping yourself hydrated is important, so, your water bottle comes in handy especially when traveling. The kind of water bottle you get depends on your preferences, but there are two special kinds of water bottles that most travelers would not resist. They include:
The S'well Teakwood water bottle – It is unbreakable and keeps water cold for 24 hours and hot for 12 hours.
The filter bottle – Has an inbuilt water filter which means you can comfortably take tap and stream water without worrying about germs and dirt. Considering how helpful the bottle is, people are now importing it from Britain since it's not yet available in the local market.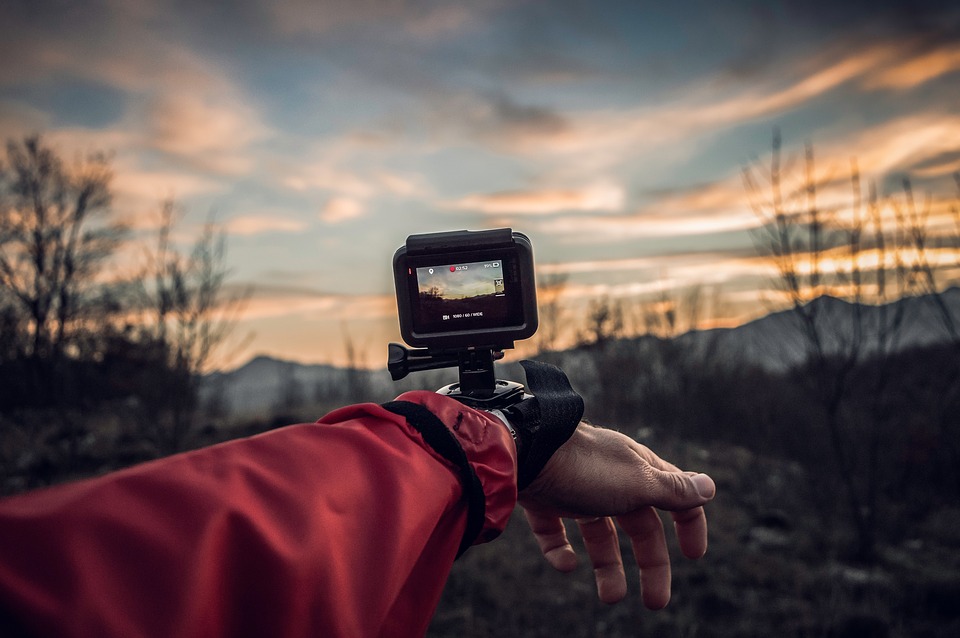 What's a trip without nice photos? In today's world, we want to post every minute of our adventure on social media. To get this, you need to invest in a good camera. For example, the Canon G9 X Mark II is a good option as it has a resolution of over 20 megapixels and it is slim enough to slip into your pockets. This means you can take great photos without the hustle of carrying those huge cameras. You can also upload photos and videos online using it. Amazing right?
You can also get the sunglasses that have a video recording feature and you can send the photos and videos to your friends. Most Snapchat and Instagram lovers love these sunglasses. They are the best in travel since they capture everything as it happens.
Even if you traveled for business, you will need some time to relax. A wine coat has a place to keep the ice cubes, so the wine remains chilled. It is fancy and portable. You can also carry a cocktail kit so that you can treat yourself even while you are on the trip. These cool travel gadgets will definitely make your travel experience more interesting.
Although there are many other travelling gadgets, these are arguably the most important. Most of them are sold at a fair price making it easier to access them.
When you decide to travel either for business or pleasure, remember to stay safe and stay healthy. Eating the right food and following the rules does not stop, so this ensures you remain fit. Also, try to select the travel gadgets you need most just in case you cannot afford to carry all of them.
Did you find the article helpful? Feel free to leave a comment or a suggestion below.