He may have sung 'In the end, it doesn't even matter', but it did matter for Chris Bennington.
NATIONAL
During this past week the election for the Indian President was conducted. The voting was on 17 July for which over 99% polling was recorded. The votes were counted on 20 July.
Ram Nath Kovind, current Bihar Governer was elected as the president with over 66% of the total votes. He was up against Meira Kumar, former speaker of the Lok Sabha. He will swear in as the 14th President of India on 25 July.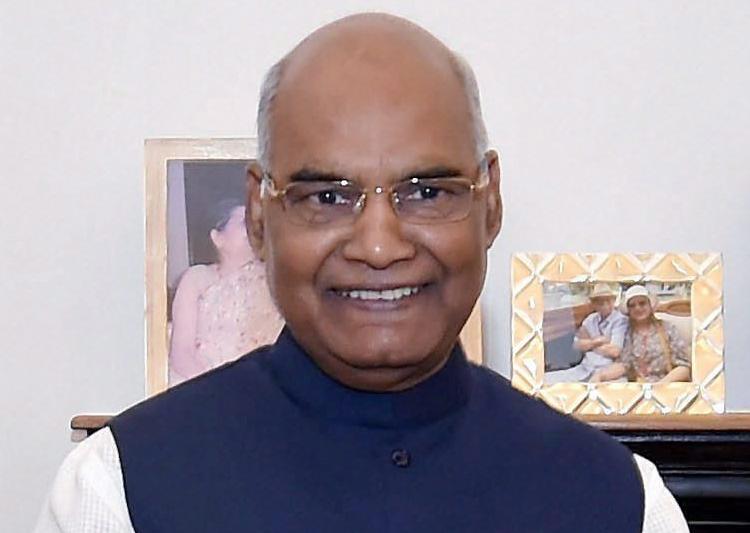 The Government is selling it's 51.11% stake in Hindustan Petroleum Corporation Limited to ONGC. This is one step closer to an Integrated Indian Oil company of global size. What next, BPCL to merge into IOCL?
Rains have been heavy in the past week all over India except the North east, where the flood situation has relieved a bit. But more rains are predicted for the coming days! Stay dry. I mean from the rain!
INTERNATIONAL
Sean Spicer, the white house press secretary has resigned because he was unhappy with President Donald Duck's… oops, Trump's appointment of a new Communication Director. Basically he was unhappy that there was someone to help him! Gosh
Linkin Park's lead singer Chris Bennington was found dead in his own home on Thursday. It is indeed a sad news for the Indian youth who were mostly introduced into Western music by this guy's voice!
The Doklam stand-off continues on as US tells India and China to settle the matter in a dialogue. It started last month when China started road construction in a territory claimed by Bhutan. We are all tired of this news now.
WHAT INDIANS WERE TALKING ON TWITTER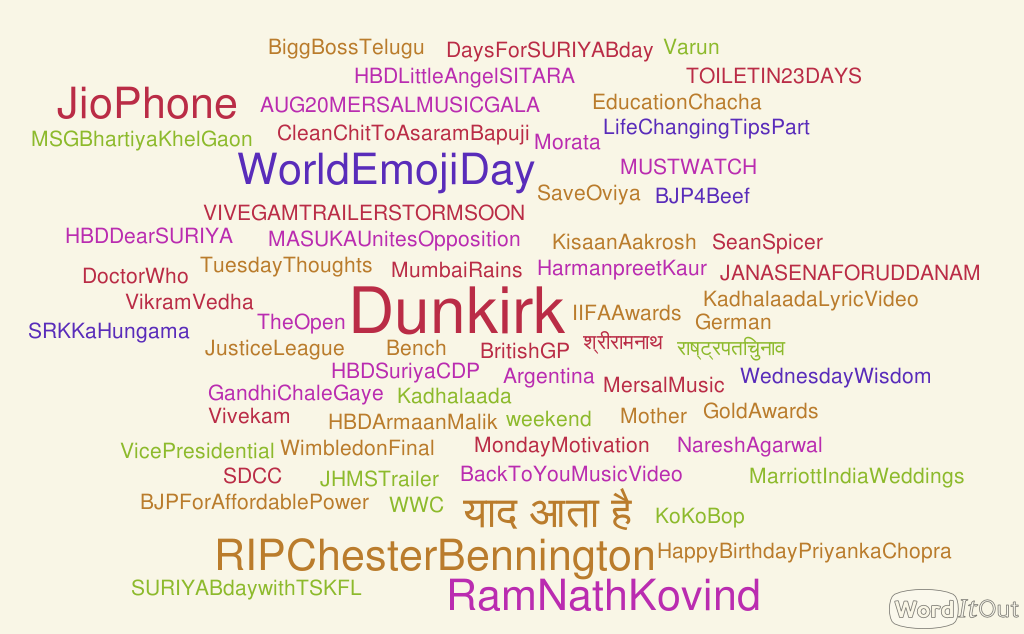 SPORTS
The Indian Women Cricket Team have reached the finals of the Women's world cup 2017, being held in England. They will face the hosts today at The Lords.
Harmanpreet was the hero of the semi-finals against Australia where she scored 171 off 115 balls! Our guess is she was Sehwag in disguise.
It is a love story between Roger Federer and the Wimbledon. On last Sunday, he won the Wimbledon for a historic 8th time. The 35 year old Swiss won the Grand Slam without even dropping a single set. Take a bow RF, you're the greatest!
India finished eighth in the Women's Hockey World League. India lost to Ireland 1-2 in the final match.