Previously: We were 5 of us in the group, 4 men and I, a solo woman, and we decided to head to Leh, himalayas for a vacation from Delhi, by our car. We spent a night at Patnitop and next day went from Sonamarg to Kargil via Zozilla Pass. After this our next destination was Leh and Magnetic hills where some very interesting (paranormal) things happened.
You can read the previous day's experience here: Leh- A Trip to Remember- Himalayas (DAY 5 & 6)
ATITHI DEVO BHABO!!
19th September, Day 7:
Sarchu to Sissu, 135 Kms
On this day we were supposed to begin our journey by 9AM but to our adventurous luck the journey got delayed as one of the bridge near Sarchu got damaged and needed immediate repair and attention. As we, along with many other travellers, waited patiently during the repair work on the bridge, we happened to meet a couple from France – Philippe Herbst and Natalie Herbst who were touring India on their special Yamaha bikes, designed for adventurous ride. It was a pleasure to see such a couple, driven by an intense fervid to travel around the world in bikes.
After 2hours work on the bridge, it was ready again to take the loads of the vehicles passing over it. Leaving Sarchu around 11:30 AM, we drove for almost 2hours only to stop over at Zingzing Bar to have some tea made from Yaks milk and Maggie.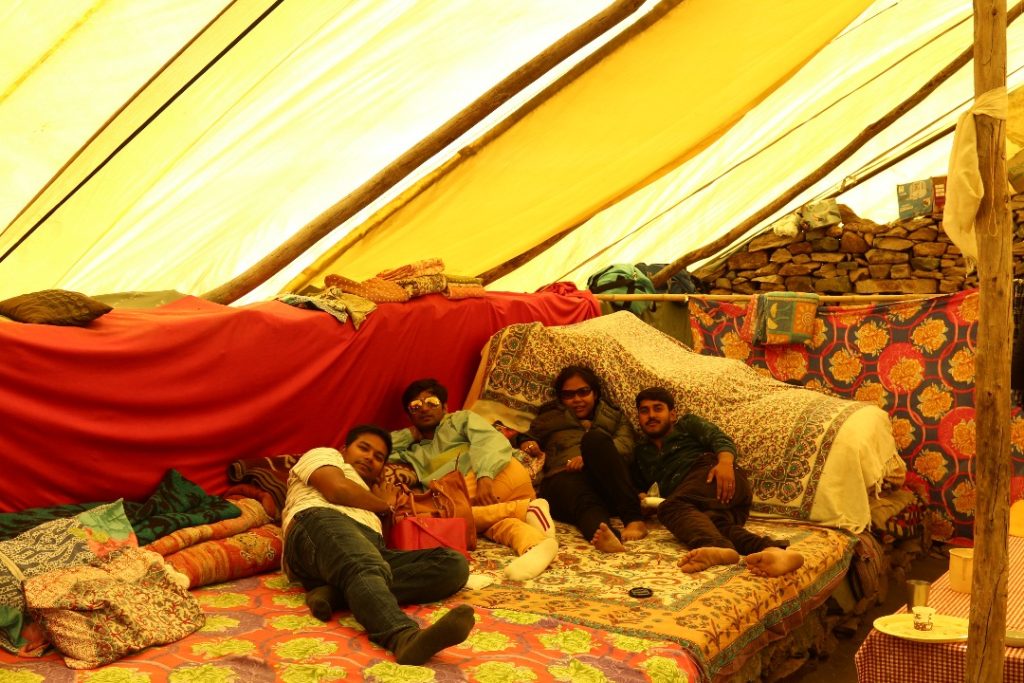 Regaining our energy and satiating our hunger from an hour break we resumed our journey towards Sissu in a zealous mood. This time again we took less halts as the areas were deserted without any habitat or car mechanics or petrol pumps. We drove at a speed of 80Km/hr with a deadline to reach Sissu by evening.
As we were nearing Sissu towards the evening we happened to cross Philippe and Natalie again. They had parked their vehicles by the road side and looked worried.
Seeing them worried we also pulled our car to a halt to check if everything was fine with them. As we went to them to check we discovered that Natalie's bike had developed a technical snag and refused to move ahead.
Also Read: Leh-A Trip to Remember- Sonamarg to Kargil (DAY 3)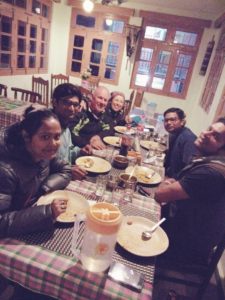 Keeping in sync with our age old tradition "Atithi Devo Bhabo" we offered to help them. We managed to stop a passing truck and negotiated with the driver to help us. The driver was very well mannered and at one go agreed to help us.
We pulled up Natalie's bike at the back of the truck and Ankur and Gyanendra, who accompanied the bike, were instructed to take care of the bike.
Natalie was accommodated in our car along with their luggage and Phillips followed us in his bike. Being a traveller in a foreign land we could sense the apprehension and anxiety of the couple.
Overwhelmed by our cordiality Philippe and Natalie invited us to join them for dinner at a nearby restaurant, which we happily accepted.
THE LAST LAP
20th September, Day 8:
Sissu to Delhi, 640 Kms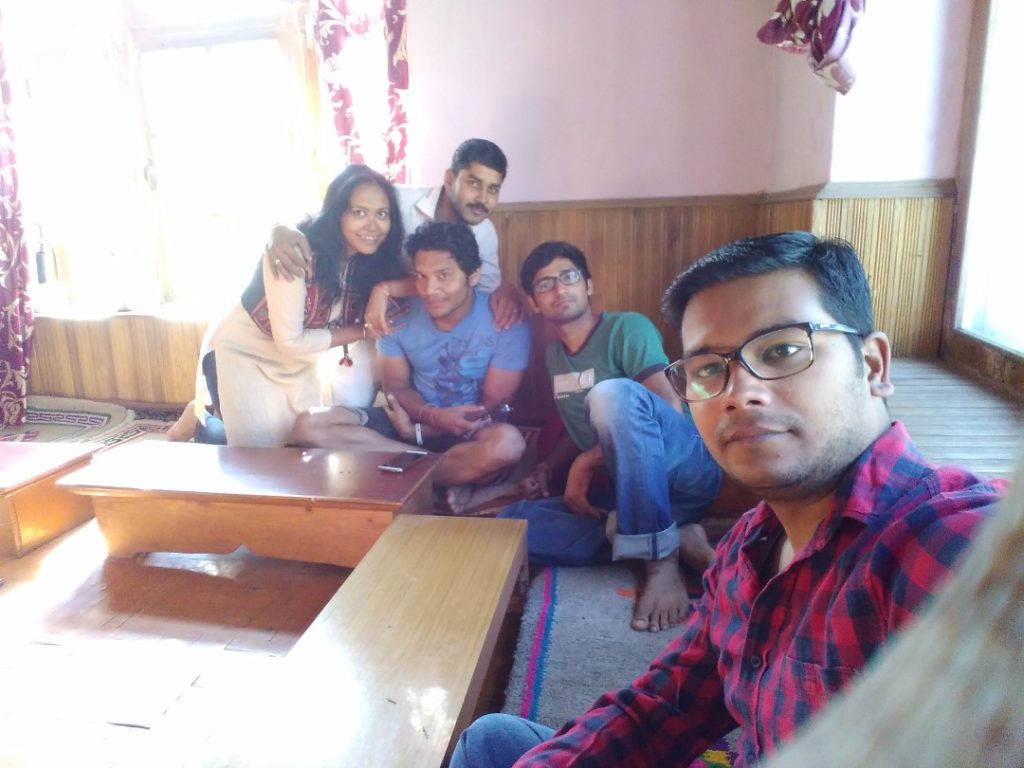 We started our last lap of the journey from Sissu to Delhi at around 10AM.
On the way we stopped in Rohtang Pass for an hour, only to delve deep in these beauty of nature before joining the crowd and the rat race in the city again. The cool breeze and the clouds hovering over the mountains made the place looked like heaven on earth. This time we decided to take less break as we had the target to reach Delhi by night.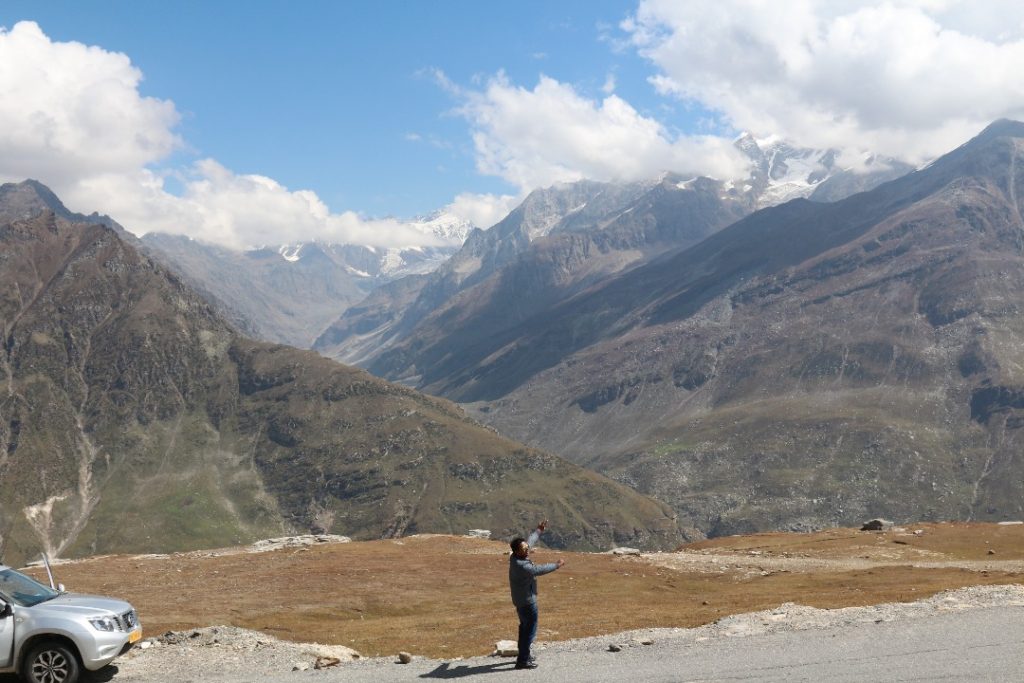 From Rohtang we drove nonstop only to take lunch break at Manali at around 2PM and with the expectation to explore quickly the Hadimba Temple and the market in Manali. But while doing shopping in the Mall Road Manali we got late and had to satisfy ourselves without exploring the age old Hadimba Temple.
Starting from Manali at around at 4PM we drove with some olden Kishore Kumar songs in the background. Since it was a long drive from Manali to Delhi we drove non-stop without any long breaks.
At around 3AM on 21st September we reached Delhi, completing our first trip as an explorer.
Also Read:  Leh- A Trip to Remember- Some Bollywood Action (DAY 4)
From curfews to deep gorges, from Bollywood time to enchanting sceneries, from paranormal activities to army hospital, from damaged bridge to new friends from far land, this trip had unfolded many aspects of life for us which is not possible to experience very often in the city.
Being the first one of its kind this trip was filled with many mistakes as much as it was filled with adventures.
But as the saying goes "Mistakes are proofs that we are trying and exploring something new" so we have no regret but only lessons from this lovely adventure.
After this wonderful Himalayan expedition the team is very soon setting out on its second adventure trip, down south.
Next time it will be the "Coastal Expedition."
Read all parts here.