Merchant Navy to many may be rather an intimidating job due to the risks involved and the stress of being all alone for months together at the sea without family contact. "Only those who risk going too far can possibly find out how far they can go." The perks of being in Merchant Navy are many, handsome wages and free travel around the globe are a few. Naval Officer, Mr Kunal Gandhi shares a few of his experiences as a sailor.
So tell us what made you join Merchant Navy?
It's about job satisfaction, uniform, being well paid, visiting different countries, many cultures to see and meeting different people. Merchant navy is an experience in itself.
How were your starting days as you had to get adjusted to living away from family and the major shift from living on land to sea? It must not have been easy.
Living away from family is always tough. It was not only the starting days that I had to adjust, but I adjust everytime I go on the ship and that's the most difficult part of life in Merchant Navy.
Living out at sea is the best part. There's no place more peaceful and serene than the sea. Though it is difficult to live away from loved ones, but the sea itself makes it for all.
How can one overcome sea-sickness, which is a major hurdle a sailor has to pass?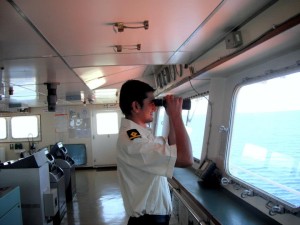 There is no particular technique to overcome sea sickness. It's psychological.
When I joined merchant navy we had a traditioick we catch him, tie him and pour a bucket of sea water and then there is no more sea sickness.
Do you miss your family when you're on ship?
Right from the departure gate of the airport till I see my loved ones at the arrival terminal.
Theres no moment in life when a thought of family and friends dosent come to mind.
And here's how the saying goes "We miss our family, we miss our wife, people call it merchant navy and we call it life."
The profession of Merchant Navy is full of rumors. One such rumor is that, 'A sailor has a girlfriend at every port'. What do you have to say about that?
Merchant navy- the work place is rated among the most hazardous places to work. No fixed working hours, no holidays, always at the mercy of nature, a tight schedule and no margin for error. Do u think it's easy for anyone to handle this kind of pressure? Don't even bother. Only the best men go to sea and rest of them can just pass rumors.
Usually how much time does it takes to sail from one port to another? How do u keep ur self occupied?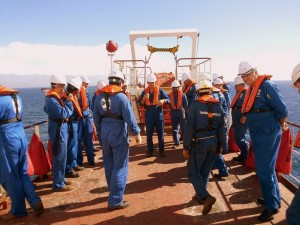 Well that depends on the port of call. I have had a voyage of 45 days from brazil to china. And on the ship, apart from the daily routine work, we have gymnasium, table tennis, board games, card games and these days everyone carries laptop so after dinner usually guys interested in playing multiplayer online games get together in T.V. room and enjoy the game. That's the entertainment part we have on ship. But, during bad weathers when ship starts rolling and pitching in the high seas, we spend our time securing the loose things.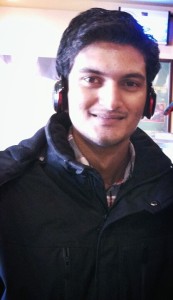 Finally, what career advice would you like to give the youngsters who are looking for a career in Merchant Navy?
Merchant Navy is not just a job it's a passion. You've got to give ur 100%. It's not an individual's job, it requires team work and dedication as one wrong move can cause a fatal accident. Best advice I can give is you have to be calm and composed while at sea. Rest u will learn with your experience.