India reaches Semi-finals in the Champions Trophy. Stock up your beer for the Semis I say!
INTERNATIONAL
US smartly bailed out on the Paris UN climate change fight. And now we are doomed! Global warming is gonna kill us before mediocrity can.
FBI Director James Comey who was fired by Trump, testified that he was fired because he was getting ahead in the Russian involvement in the Trump victory in elections.
Remember the Uber driver who raped a woman in Delhi… Yeah well, Uber tried their best to turn their fault on to their rivals Ola. They even went to the extent of not believing the victim and belittling her situation. Well guess what Eric Alexander, the executive who traveled to India and obtained the victim's records was fired for being manipulative. And now even the Uber CEO, Travis kalanick's job is in trouble.
Iran blames Saudi Arabia for the 12 people who died and  several others injured in Tehran, Iran when gunmen and suicide bombers attacked the Iranian parliament
NATIONAL
Isro launches India's heaviest rocket, GSLV MK-III nicknamed 'Fatboy' successfully.
Daily revision of petrol/Diesel prices to take place from 16th June. While it could be something not so bothersome to the "janta", it however is a major problem to the petrol bunks who calibrate their meters every week. Now they have to do it every day. A protest is on its way soon.
With the end of President Pranab Mukherjee's term as President on July 24, the hunt for the new President will start by Jul 17th this year.
Aadhaar is now a must for income tax returns from July 1. Link Aadhaar to PAN here.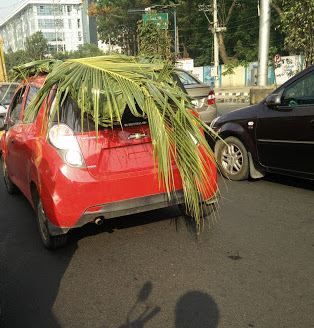 It's raining in most parts of India. Be rain proof!
WHAT INDIANS HAVE BEEN TWEETING ABOUT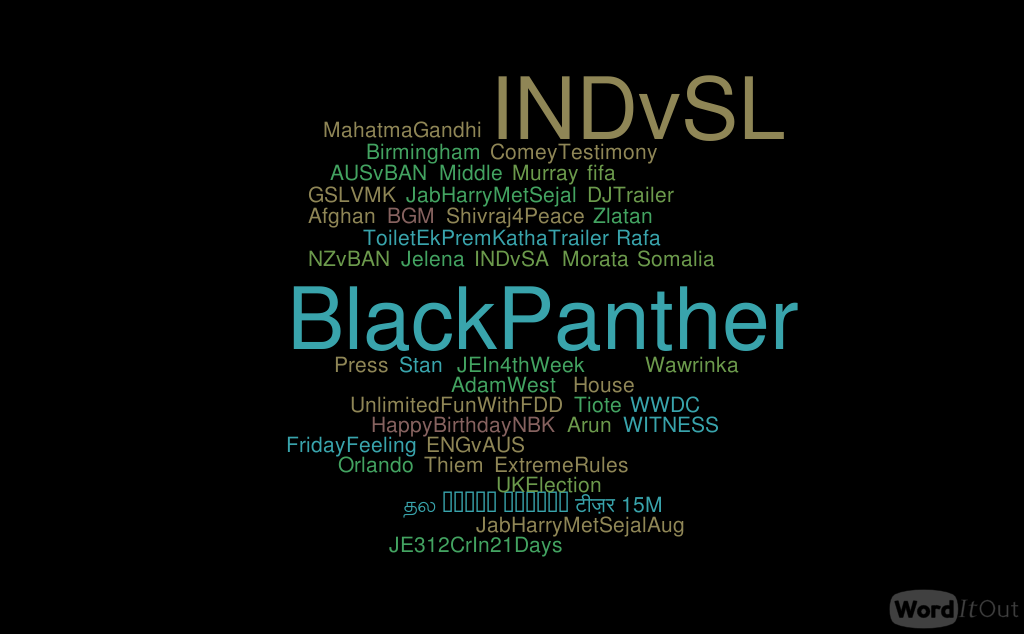 SPORTS
India, lost to SriLanka, but Hey! look at the bright side, they won against South Africa to enter the Semis. Not all is lost. You win some you lose some.
Rohan Bopanna became the fourth Indian to win a Grand Slam Trophy. He got the trophy by winning the French Open mixed doubles with Canadian partner Gabriela Dabrowski.
Rafa Nadal won his 10th French Open Title. He achieved this feat without losing a single set in the whole tournament! Last time he did that, he went on to win the Wimbledon too!