India Vs Pakistan – India won against Pak in the first match of Champions Trophy! No surprises there now! 
INTERNATIONAL
Drunk Tiger woods video surfaced all over the internet last week. He was arrested for driving under influence and filmed taking the breath analyser test. Lucky us! We see him "high" both in career as well as personal life.
Baywatch released last week and Priyanka plays the main villain in the movie. Meanwhile,  she is facing a lot of slack for being real life villain and taking pics at the #Holocaust Memorial. Anyway, Hoping the star cast helps the crass plot and direction from drowning.
NATIONAL
GST (Goods and Service tax) is in news all over again. And we shall discuss it the next time it comes back around
Beef ban logic-  You stop the supply and say you can have the end product. Fuck logic!
WHAT INDIANS HAVE BEEN TWEETING ABOUT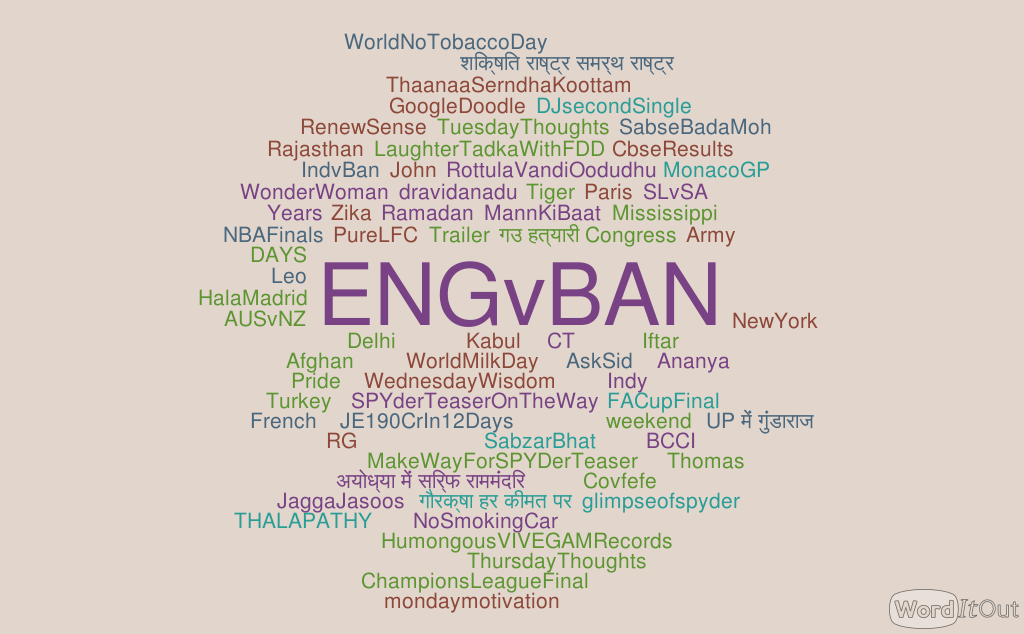 Funny Tweet:
India won by 124 runs (D/L method) #indiavspak pic.twitter.com/9Kd4w9peL5

— RajnikantV/sCIDJokes (@RVCJ_FB) June 4, 2017
SPORTS
Defending Champions of CT, India win their first practice match with pakistan. Oh Wait! That wasn't practice?
A rift between coach Anil Kumble gave skipper Virat Kohli … leads way to Sehwag applying for Kumble's replacement.
B Sai Praneeth won Gold medal in the Thailand Open Grand Prix badminton title defeating Indonesia's Jonatan Christie.
SPECIAL ANNOUNCEMENT:
5th of June- The Newscraper in Video.