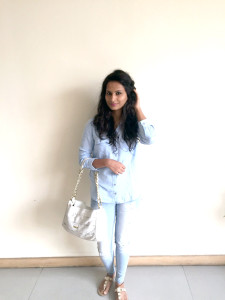 Feeling a little Blue (not really, just being a tad dramatic) because the weather is playing tricks..
Do you have a denim shirt in your wardrobe yet? If not then its high time you get it.
Denims are something most female celebrities are spotted donning this season. A well fitting jeans with a denim shirt which can flatter your curves can make you stand out in the streets.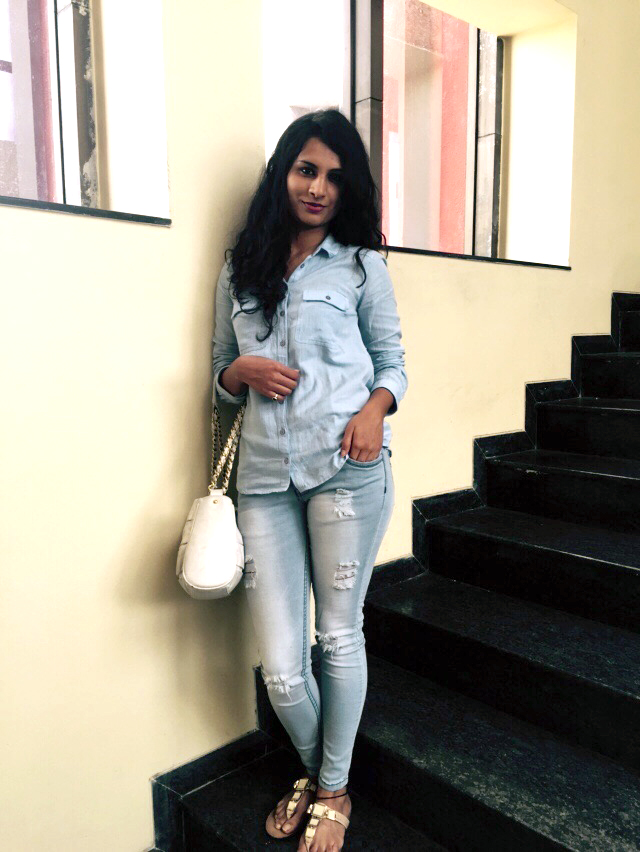 A perfect friday wear to office. Make sure the shirt is of a different shade and wash and does not completely match with your pant. Here, Manali wears blue denim shirt with a different shade of a well fit denim legging. You can also wear this shirt on black ankle length leggings.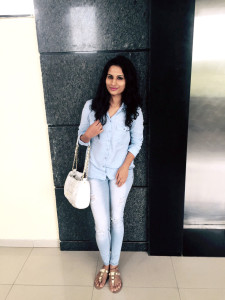 Teaming it with flats and a beige or brown sling would enhance this look.
Manali wears flats from Van Huesen and carries an off-white bag from Woods(Woodland).
You can also wear a dark denim shirt with monkey wash which would go well on a white well fit trouser.
If you are more adevnturous you can look more sexy and glam by wearing this shirt on black cotton shorts or denim shorts and keeping it tucked in.
So go ahead! Buy yourself a denim shirt and team it up with your favorite jeans this season.